Consular Section in Chile is recruiting for a Consular Assistant
The British Embassy in Santiago is recruiting for a Consular Assistant who will be assisting the Head of the Consular Section.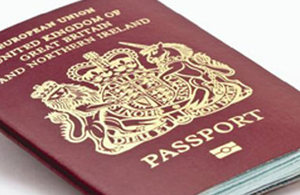 The A1 (L) Consular Assistant will be assisting the Head of the Consular Section (HoCS), providing a full range of notarial/consular services as described below and assisting HoCS to implement the Consular Strategy. The jobholder will support the promotion and expansion of the Consular content on the British Embassy's website as well as delivering a high level of Customer Service.
Duties and responsibilities:
Working with the Head of the Consular Section to provide assistance to British Nationals and other eligible persons who contact the Embassy in person and by email/telephone
Managing the online appointments system
Attending to customer at the Consular Section and providing emergency passport, legalisation and notarial services to them
Administrative tasks including filing, weeding, managing the sections stationary and office-supply requests, arranging travel and hotel reservations etc
Assisting the HoCS in assistance cases and providing cover for the HoCS during times of absence, with the Post Outreach Strategy and Crisis Management Planning
Participating in crisis management exercises
Attending training courses and regional conferences
Availability outside of working office hours to respond to either a Consular Crisis or Assistance Case is essential.
Competences required:
Ability to see the big picture
Having an in-depth understanding and knowledge of how role fits with and support organisational objectives. Focusing contribution on activities which will meet the Embassy's goals and deliver the greatest value
Collaborating and partnering
Create and maintaining positive, professional and trusting working relationships with a wide range of people within and outside the organisation to help get things done. Requires working collaboratively, sharing information and building supportive, responsible relationships with colleagues and stakeholders, whilst having the confidence to challenge assumptions.
Delivering at pace
Focusing on delivering timely performance with energy and taking responsibility and accountability for quality outcomes. It's about working to agreed goals and activities and dealing with challenges in responsible and constructive way.
Demonstrating resilience
Helping our people to build resilience in international roles, supporting their ability to adapt to working in difficult and varied international environments; and to bounce back from crises and setbacks in these contexts. Individuals need to be aware of the impact they have on themselves and on others, and show support for others with a pragmatic attitude, perseverance and resolve.
Education and qualifications:
Customer focused, good problem solver, good at managing both external and internal customer expectations
Strong IT skills
Highly organised, ability to work under tight-deadlines and prioritise accordingly
Adaptability, flexibility and patience with customer and families under stressful circumstances
Full validity passport available
Excellent command of written and spoken English and Spanish
Desirable:
Being able to work under pressure: Assisting with medical and death assistance services, victims of crime, arrest cases, mental health cases, destitution, missing British Nationals, hospitalisations, among others.
Benefits:
Monthly Gross Salary $845,681 Chilean pesos
18 days annual leave on first year
36 hours per week
The British Embassy is committed to the ongoing training and development of its staff, and training will be provided as appropriate.
Employment is subject to a 6 month fixed contract with the possibility of renewing for a permanent contract afterwards. Access to a medical scheme and other benefits are available under a permanent contract only.
This position is graded as Locally Engaged, at A1 (L) level.
Job starting date: 15 December 2014.
How to apply
If you fulfil the requirements and relevant criteria for this position, please send your CV with a short covering letter both in English explaining what skills and experience you posses that makes you an excellent candidate for this job, to the following email address: Recruitment1.AmericasRegionalHub@fco.gov.uk

Applications should be sent in an electronic format with all attachments included not exceeding 1MB.

A receipt will be automatically generated upon successful receipt of your application. Your application should be sent with the position you are applying in the subject.

Closing date for applications is 08:00 AM (local time, Mexico City) Friday 7 November 2014. Applications received after this deadline will not be considered.
Only those candidates who are short-listed will be contacted and called for interview.
Applications that do not fully comply with the instructions above will not be taken into consideration.
The British Embassy in Santiago Chile is committed to a policy of equal opportunities and to creating a diverse working environment, free from discrimination, where everyone is included and treated fairly, based on merit alone. We are an equal opportunity employer, making all employment decisions without regard to race, gender, religion, national origin, citizenship, disability, age, sexual orientation, political affiliation or any other criterion protected by law.
Published 20 October 2014