World news story
CONICYT-NERC international research projects call
Determining the impacts of ice loss and deglaciation on marine and terrestrial ecosystems in a region of rapid climate change.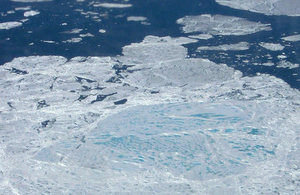 The National Commission for Scientific and Technological Research, CONICYT, together with the Natural Environment Research Council, NERC, as the British partner, has opened a call, focusing on the impacts of environmental change on terrestrial and marine ecosystems from southern Chile to the Antarctic Peninsula.
Taking into account this funding collaboration and the joint logistical support of both the British Antarctic Survey (BAS) and the Chilean Antarctic Institute (INACH) it is envisioned that the projects will lead to the generation of new knowledge in this scientific area and the strengthening of international cooperation through joint publications and dissemination activities. The call will also focus on the development of quality human capacities in the theme of the project through stays abroad and other partnership initiatives.
Each project will have a maximum duration of 34 months. For more information on this call, please look at the NERC website.
The call closes on 27 July 2015.
Further information
For more information about the Newton-Picarte Fund or this call, please contact Angela Viola-Glapinska, Newton-Picarte Fund Manager, British Embassy, Santiago.
For more information about the events and activities of the British Embassy in Santiago, follow us on:
Published 16 June 2015