Communities Secretary Eric Pickles responds to the riots 1 year on
An update from Eric Pickles a year after the English riots took place.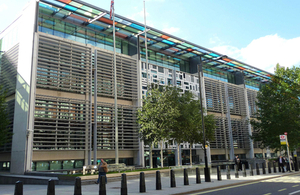 Communities Secretary Eric Pickles said:
"Anyone who disrupts the communities and livelihoods of our citizens will face the full force of justice. Since last August the government has sent the strongest possible signal that mindless criminality will not be tolerated ever. Over 1,900 people were swiftly brought to justice and the average sentence was over four times longer than usual.
"Government made millions of pounds available to councils to quickly help reopen shops and rebuild communities affected by the riots, and made sure the police continue to build positive relationships with those areas.
"We are determined to see our young people given the best start in life. We are supporting those most in need via the Youth Contract which will provide support worth almost £1 billion, to young people, including wage incentives for 'youth unemployment hotspots' - and are going into the homes of 120,000 of the nation's most troubled families to address root causes.
"At this time we must also remember the acts of selfless kindness shown by the many people who stood up and joined the 'broom brigade', which were in stark contrast to the reckless criminal minority that perpetrated this disorder."
Published 6 August 2012