News story
Committee on Radioactive Waste Management visit the Low Level Waste Repository
The Committee on Radioactive Waste Management (CoRWM) visited the Low Level Waste Repository on the 4 October 2017.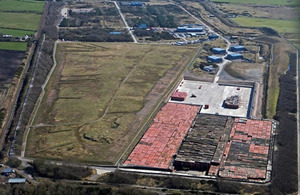 CoRWM observed and discussed the ongoing programmes of waste treatment, remediation, and disposal of waste. Representatives from LLWR Ltd gave presentations on their application of the waste hierarchy and engagement with the local community.
The visit allowed the committee a comprehensive insight into work and experience at the LLWR, and in-depth discussion of technical, strategic, and policy issues.
Published 9 October 2017