Comment on UK GDP figures
Official figures showed the UK economy returned to growth in the first quarter of this year, growing by 0.5%.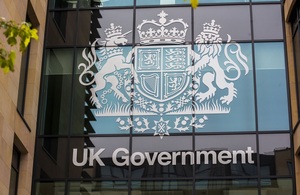 Commenting on the preliminary Q1 GDP figures today, the Scottish Secretary Michael Moore said:
"This is a return to growth for the UK economy in 2011 and that is good news. We are on the right track and jobs are being created.
"Unemployment has been falling in Scotland for the past 5 months and confidence is growing in a number of important sectors such as manufacturing.
"The Government has acted decisively to reduce the deficit and taken steps to stimulate economic growth. We are providing real help to Scottish companies. We have cut corporation tax and we are going to keep cutting it until it is the lowest in the G7 and among the lowest in the G20. We are also cutting red tape and reducing employers National Insurance contributions."
Published 27 April 2011