Press release
Collective switching saves £131 off bills
Over 21,000 people save an average £131 on their energy bills thanks to collective switching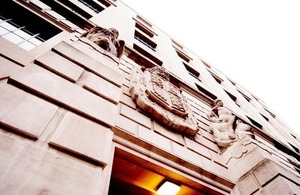 Collective switching schemes in which households club together to switch energy supplier helped over 21,000 save an average £131 on their energy bills, a report published today has found.
The report, 'Helping Consumers Switch: Collective Switching and Beyond', looked at 27 collective switching schemes across the country and found that participating households saved a total of £2.7million, an average of £131 per household. One scheme in Nottingham saved an average of £200 per household. Read the report for a full breakdown.
During a seminar discussing the benefits of collective switching with consumer groups, local authorities, community organisations and industry, Secretary of State for Energy and Climate Change Edward Davey welcomed the report:
The competition we are introducing to the energy market means people have a real choice. They can look for the best deal available; including from smaller suppliers, with the confidence that switching will make an immediate difference to their bills and force the Big 6 to compete on price.

Up and down the country, collective switching schemes have saved people money and increased engagement in the energy market. Collective switching gives power to communities by bringing people together to find the best deal for them.

It's fantastic news that over 21,000 households saved an average of £131 on their bills through collective switching. We must now look and how we can replicate the success of these pioneering schemes and get more people to take part.

Looking ahead, we will continue to facilitate the development of new collective switching schemes that will further help consumers get the best deal. For example, we know that 77 more local authorities are set to run further collective switching schemes soon.
Notes for editors:
Edward Davey today hosted a seminar – "Helping consumers with their energy bills: Collective Switching and Beyond" – to discuss the impact of collective switching and explore new ways to help consumers reduce their energy bills.
Published 30 October 2013