World news story
Clarity regarding cocaine case
A statement by the British High Commission regarding Nayele Ametefe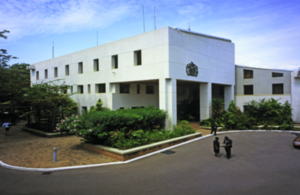 The British High Commission can confirm that Nayele Ametefe (aka Ruby Adu-Gyamfi) is continuing to serve a sentence of 8 years, 8 months imprisonment in the United Kingdom (UK) for attempting to import 12.5kg of cocaine into the country on 10 November 2014.
She has not been released early from her sentence. Speculation to that effect in The Daily Guide of Monday 16 November is wholly wrong.
Last week, on 12 November, the UK and Ghana signed a compulsory prisoner transfer agreement (CPTA) to allow the transfer of prisoners between each country. That agreement provides for the transfer of prisoners with or without their consent, subject to approval by both governments. This arrangement will support the rehabilitation and reintegration of prisoners from both countries into the communities in which they will live after eventual release.
The CPTA will likely come into force in 2016, once it has been ratified by the UK and Ghanaian parliaments, but it will not apply retrospectively to people sentenced prior to that agreement. Therefore, The Daily Guide is similarly wholly in error in stating that Nayele Ametefe falls within the scope of this new CPTA arrangement between the UK and Ghana.
The British High Commission remains committed to working closely with the Government of Ghana, the Narcotics Control Board (NACOB) and other law enforcement agencies with whom we share an excellent relationship.
Published 16 November 2015