News story
China travel advice - Typhoon Chanthu
Typhoon Chanthu is affecting Guangdong and Hainan provinces in southern China. You should check with your air carrier or tour operator as flights may be affected.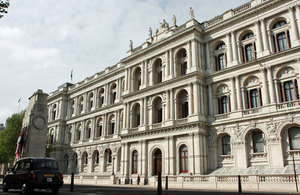 Typhoon Chanthu has hit southern China. It follows in the wake of Typhoon Conson which skirted the resort island of Hainan last week, killing two people. Anyone who is planning to Travel to China should check with their air carrier or tour operator as flights may be affected.
If you are currently in China, please note that the local infrastructure may be affected. You should avoid non-essential travel, stay in touch with family and friends who may be concerned, register with your nearest UK diplomatic mission via LOCATE and ensure you have a supply of clean drinking water. Stay in contact with your travel agent or tour operator if you intend to travel. Please note that flooding can increase the threat of water-borne disease so you should not wade through flood water with any undressed cuts or abrasions on your feet and legs.
You should monitor weather reports and think about limiting your movement around the country. In isolated areas, you may wish to take normal precautions (such as stocking a reasonable amount of bottled water, looking at alternative flights etc) in case the weather makes it difficult for you to leave your home or hotel.
We recommend that independent travellers do not visit extremely isolated or rural areas if a typhoon system is forecast or affecting that area. Please ensure your friends or family have a copy of your proposed travel itinerary and you stay in regular contact with them to prevent unnecessary concern.
See the Foreign Office Travel Advice for China for more information.
Published 22 July 2010