Press release
Child rapist cousins have sentence doubled
Prison sentenced double for child rapists David Jones and Daniel Woodbridge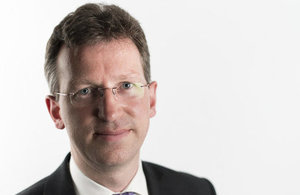 Cousins who raped 2 children have had their prison term doubled after Attorney General Jeremy Wright QC MP referred their original sentences to the Court of Appeal as unduly lenient.
David Jones, 32, and Daniel Woodbridge, 31, were both under 16 when they mounted a campaign of sexual abuse against their young victims. The attacks took place between 1998 and 2000 while they were babysitting. They forcefully raped their young charges, who were aged between 7 and 10. This turned into a regular occurrence whenever they babysat the children.
Both cousins were originally sentenced to 5 years in prison after being found guilty last November at Cardiff Crown Court. The Court of Appeal has increased their sentences to 10 years.
Speaking after the hearing, the Attorney General said:
This is an abominable case where the victims suffered systematic and sustained abuse in their own home, carried out by those they should have been able to trust.

Although the lasting and severe effects of the offending should not be underestimated, I hope the increased sentence will bring some comfort to the victims.
Published 25 January 2018