News story
Chief Technology Officer vacancy at the IPO
The Intellectual Property Office (IPO) is seeking to recruit a Chief Technology Officer.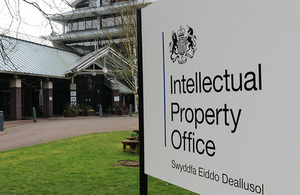 This is a rare opportunity to be part of a large scale programme of change that will radically improve the service to our customers. We are looking for candidates who can apply their on the ground experience of driving the transformation of organisations. They will put user needs first; be delivery focused; and make the most of openness - open standards, open source, open data and open markets.
Reporting to the Chief Operating Officer, the Chief Technology Officer will:
lead a team of professional staff to deliver technologies and systems that meet the needs of the IPO's digital service users and staff
provide strong leadership and advocacy for the delivery of IT and digital technology solutions that support IPO's business transformation programmes
provide strategic direction and determine business priorities for the development of IPO's technology
ensure that digitally driven solutions and services are fully supported by the right architectures and systems.
lead the management and retirement of existing legacy systems whilst ensuring mission critical IT remains fully fit for purpose
embed the delivery of a sustainable, high quality technology capability
deliver a complementary capability strategy to deliver business transformation through the use of Cloud and open standards based technologies and products
The successful candidate will be a strong leader with the proven ability to set a direction and convey a persuasive future vision at all levels of the IPO.
How to apply
Full details of the role and how to apply are available on the Civil Service jobs website.
The closing date for applications is 28 November 2014.
For queries on the role, please contact Louise Smyth, Chief Operating Officer, on 01633 813784 or e-mail Louise Smyth@ipo.gov.uk.
There will be an open day on 24 November 2014 where interested candidates will have the opportunity to talk directly to Louise about the role.
For queries on the recruitment process, please email Adminvacancies@ipo.gov.uk.
Published 11 November 2014