World news story
Chevening Award recipients head for the UK
The British High Commission says bon voyage to the winners of this year's UK Chevening Scholarship recipients.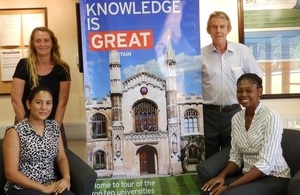 Chevening Scholarships are the UK government's global scholarship programme, funded by the Foreign and Commonwealth Office (FCO) and partner organisations. The programme makes awards to outstanding scholars with leadership potential from around the world to study postgraduate courses at universities in the UK, and the two winners of the 2013/2014 Chevening Scholarships which were awarded earlier this year are Ms. Carmencita Sosa and Miss Shyrlee Lino.
Carmencita, who is from Benque Viejo del Carmen is currently working for the Town Council as a Finance Manager. She will be pursuing a Masters degree in International Corporate Governance, Financial Regulation and Economic Law at the School of Advanced Study, University of London. Carmencita wishes to study in the field of Local Government so that her contribution to the Belize economy is that of good governance, financial regulation and legal mechanism's to help avert and better manage a financial crisis. Her long-term vision is to become a senior examiner at the Central Bank of Belize where the main responsibilities are production, supervision and enforcement of regulatory law and also actively engage in areas of money laundering and internal controls.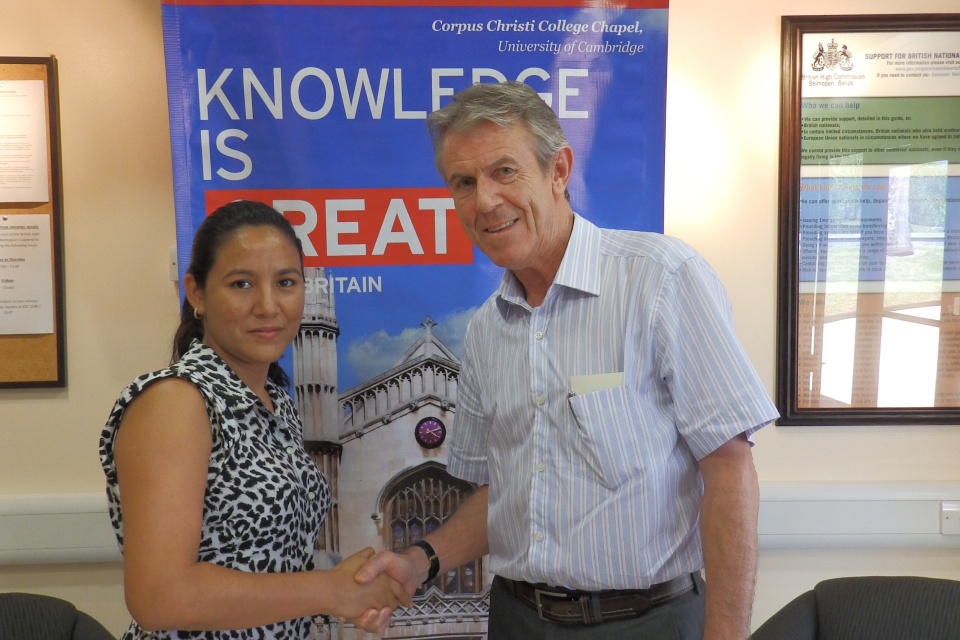 Shyrlee leaves Belize to study for an MSc in Forensic Science at the University of Strathclyde. Miss Lino, who is from Belmopan, is currently employed as a forensic analyst in the firearms section at the National Forensic Science Service and hopes to complete her degree to enable her to contribute towards research and laboratory skills to assist in criminal investigations and ensure that forensic science is integrated fully into the laws of Belize. Her ultimate goal is to considerably increase the number of successful convictions within the country as crime is growing at an alarming rate. She sees herself as part of the development and acceptance of forensic science and hopes to provide new concepts to assist in the crime investigation at the National Forensic Science Service.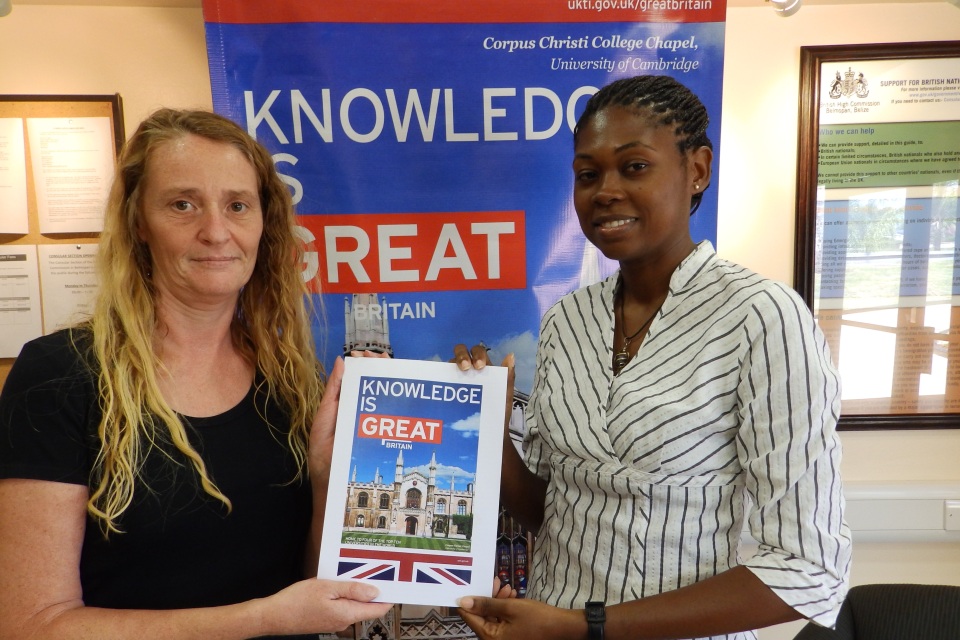 Applications for the 2014/2015 Chevening Scholarships are now open.
To find out more information about applying for a Chevening Scholarship from Belize, visit www.Chevening.Org. The application period ends 8 November 2013.
Published 3 October 2013