Press release
Cheryl Gillan announces new Estyn Chief Inspector
Secretary of State for Wales Cheryl Gillan today [10 June 2010] announced that her Majesty the Queen had confirmed the re-appointment of Mrs…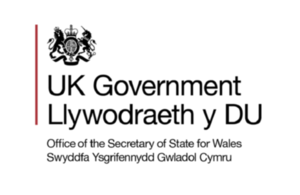 Secretary of State for Wales Cheryl Gillan today [10 June 2010] announced that her Majesty the Queen had confirmed the re-appointment of Mrs Ann Keane as the Chief Inspector for Education and Training in Wales (Estyn).
Making the announcement Mrs Gillan said: "Estyn plays a vital role in raising the standards and quality of education and training provision in Wales.  This is an important role and I am delighted to announce the re-appointment of Ann Keane as the Chief Inspector."
"Ann has many years of experience within the education sector, having held a number of senior posts within Estyn over the years.  I am sure she will be build on the hard work she has done since becoming Chief Inspector in February and I wish her well in her new term of office."
**Notes: **
Mrs Keane has been re-appointed by Order in Council as her Majesty's Chief Inspector of Education and Training in Wales. 
Further information on Estyn can be found here: http://www.estyn.gov.uk/home.asp
Mrs Ann Keanne - Biography
Welsh speaking, Ann Keane was born in Carmarthen and attended Llanboidy and Llandovery Primary Schools, and Ysgol Pantycelyn, Llandovery, followed by the Ystalyfera Grammar School and Llandysul Grammar School.
Ann later moved to Aberystwyth to read English literature and art at UCW Aberystwyth and then attended London School of Economics during which time she gained post-graduate qualifications in education and social administration. She went on to gain a Masters degree in art history at University College London.
Her early professional career was spent as a teacher in Brentside Secondary School in London, Merthyr Tydfil Technical College, Harrow College of Art and Canterbury College of Art before being appointed to the Essex Institute of Higher Education (now Anglia Ruskin University).
In 1984, Ann joined the Welsh Inspectorate for Education and Training (Estyn) and has held several posts, including those of District Inspector, Managing HMI and Head of Directorate responsible for the inspection of early years provision, primary, secondary, special and independent schools, further education and Welsh-medium and bilingual provision.
More recently, Ann was appointed Strategic Director at Estyn with overall responsibility for providing public accountability through the delivery of cyclical inspections of education and training in Wales.
Published 10 June 2010