Changing the way we process patent form 7
From 1 September 2016 the Office will stop notifying inventors when they have been mentioned in a patent application.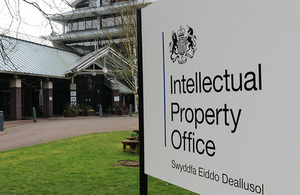 Update to proposed changes
We invited comments (see below) on this proposed change. As no comments were received, the Office will no longer send inventors copies of patent form 7s from 1 September 2016.
Proposed changes
Following discussions with stakeholders, we propose to stop notifying inventors (who are not also applicants) when they are mentioned in patent applications.
There is no proposed change to the way we communicate with inventors who are also applicants.
There are a number of reasons why we are considering this change:
we are no longer legally obliged to notify inventors of their inclusion in a patent application
the majority of inventors are already aware of their inclusion in an application. Many are employed by the applicant, or have assigned or agreed to assign, their right to be granted a patent
we have evidence that a number of inventors have been confused by our existing notifications, incorrectly assuming they have to respond in some way
we currently only notify inventors in applications which do not claim priority from an earlier application. This results in different processing depending on the type of application and we would like to standardise our approach in this area
Published 13 May 2016
Last updated 25 August 2016
+ show all updates
Content added giving confirmation from 1 September 2016 the Office will no longer send inventors copies of patent form 7s.

First published.