World news story
Changes to the UK visa application process in Lebanon
As of 26 March, the Visa Application Centre will move to new premises in Beirut's Downtown with the new commercial partner Teleperformance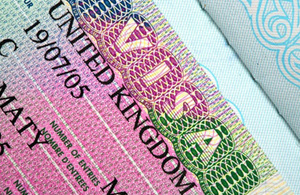 From 26 March 2014 our new commercial partner Teleperformance Ltd will take over the running of our visa application centre in Beirut. From this date the visa application centre will move to the following address:
Building 201 - 2nd Floor Al Maarad Street Downtown Beirut Lebanon
The new Teleperformance visa application center website is now accessible: http://www.tpcontact.co.uk/ . Users will need to register on the website before accessing its information and attending their appointment at the vac.
For visa enquiries after 31/03/14 go to http://www.ge2lb.tpcontact.co.uk/visa-enquiries
Please note the change of opening hours: from 26 March 2014 appointments will be available at the visa application centre from 09:00 to 13:00 Monday to Friday. For those applying under the Tier 4 (General) Student category, appointments will be available from 12:30 to 13:30 Monday to Friday.
We will work closely with our commercial partners to ensure continuity of service during the transition period. There will be no changes to the application, appointment and payment process of a UK visa in Beirut, which are made online only.
Published 13 March 2014