News story
Changes to the delivery of patent documents
From 27 September 2014, the Intellectual Property Office will be changing its delivery of patent documents with search reports.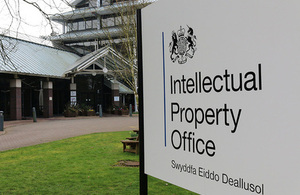 New procedure
From 27 September 2014, the Intellectual Property Office (IPO) will stop automatically supplying cited patent documents with the search report.
We will supply one copy of patent documents on request, and will continue to supply any cited non-patent literature as a matter of course, free of charge.
When requesting a search you will be able to indicate your wish to receive a free single copy of any cited patents documents, but will no longer be able to order extra copies.
The electronic online filing systems and patents form 9A will be updated to facilitate the changes with effect from the above date.
Customer feedback
We have implemented these changes following consultation with our customers. Feedback showed a level of concern regarding difficulties in obtaining non-patent literature free of charge and the availability of patent documents to private applicants.
These changes will enable the IPO to streamline its internal procedures and reduce the amount of printed material generated by the patents granting process.
Published 12 August 2014