Changes to the Audit Commission board: April 2012
The search for a new Commissioner to sit on the Audit Commission's Board is being launched today. The appointment of a new Commissioner is …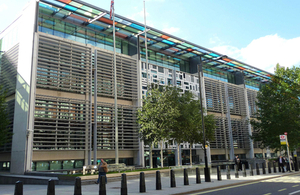 The search for a new Commissioner to sit on the Audit Commission's Board is being launched today.
The appointment of a new Commissioner is now needed so that the Board fulfils its statutory duties and to ensure that a local government representative from each of the main political parties can play a part in the management of the Commission.
Councillor Stephen Houghton's term of appointment comes to a close at the end of this month.
The recruitment process will be for a new Labour party representative who would expect to be in place later this summer.
During September and October 2012 the Commission will be in the process of outsourcing contracts to the private sector and transferring staff along with those contracts.
The new Board member will assist with transferring the work of its widely respected audit practice to the private sector, shaping its reduced role during the current transitional period, and with the process of closing the Commission down.
Notes to editors
The Government announced it plans in August 2010 to disband the Audit Commission and to refocus audit on helping local people hold councils and local public bodies to account for local spending decisions.

In the future, councils will be free to appoint their own independent external auditors from a more competitive and open market and there will be a new audit framework for local health bodies. This will save council taxpayers' money and bring in a more localist approach.
Twitter
Keep up to date with the Department by following us on Twitter (external link).
Media enquiries
Visit our newsroom contacts page for media enquiry contact details.
Published 24 April 2012