World news story
UK government calls for restraint following reports of deaths in Cameroon
UK Minister for Africa, Rory Stewart issued a statement on the situation in the Anglophone regions of Cameroon.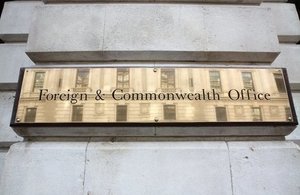 He said:
The United Kingdom is deeply concerned to hear reports of deaths and injuries in the North West and South West regions of Cameroon and calls for restraint.

We urge all sides to create conditions to restore confidence, avoid provocative rhetoric and acts, and to ensure any action by security forces is proportionate, fully respecting human rights, and in the best interests of protecting people and property.

We encourage the parties to reject violence, embrace dialogue and to urgently take action to implement solutions that address the root causes and grievances being raised.
Published 4 October 2017