World news story
Cameroon: Change of Visa Application Centre location
The Visa Application Centre has moved from the British High Commission in Yaounde to a new location in Bastos and will open on Tuesday (5 July 2016).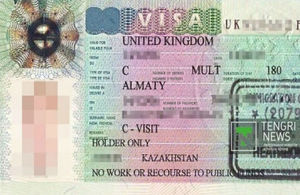 On Tuesday (5 July 2016), the UK's Visa Application Centre in Yaoundé (which is operated by TLS Contact, UK Visas and Immigration's global commercial partner for UK visa services) will move from its current location at the British High Commission to different premises in Bastos.
New UK Visa Application Centre in Yaoundé (Cameroon)
Rue 1.770
Off Nouvelle Route Bastos
(300 metres from the German Embassy)
Bastos Usine
Yaoundé

The application process will not change. UK visa customers will continue to complete their applications and pay their visa fee online at Visa4UK before choosing an appointment at the TLS Contact Visa Application Centre.
The Visa Application Centre will be open every day between 0800 – 1530hrs. Customers will be able to make appointments to submit visa applications on Mondays, Wednesdays and Fridays, and can collect their passports on any week day.
From (4 July 2016), customers in Cameroon will need to pay a fee of £55 in addition to the visa application fee. This fee allows UK Visas and Immigration to continue to offer a visa service in Cameroon and ensures that customers do not have to travel long distances, or to another country, to apply for a visa. This User Pay fee is payable online at the time of application, before customers visit the Visa Application Centre.
There will be no changes in our processing times – UK Visas and Immigration will continue to process visa applications in line with global customer service standards. And all UK visa applications will continue to be decided by UK Visas & Immigration staff. Staff at the Visa Application Centre have no influence at all over the outcome of any visa application
These new arrangements bring Cameroon in line with 123 other countries around the world, where we deliver our visa services through a commercial partner. With TLS Contact operating Visa Application Centres on our behalf, UK Visas and Immigration have more flexibility to drive improvements in customer service, with greater access to added value services and premium products such as priority visas and direct return courier options.
Notes for Editors
UK Visas & Immigration has contracts with 2 global suppliers for the UK visa application process, including biometric enrolment, courier services and interviewing facilitation. These allow UK Visas & Immigration to:
increase the number of application points globally
offer improved customer services, including increased access to premium and priority services
deliver efficiencies in the visa application process
We have been outsourcing our Visa Application Centres around the world for over 10 years, in line with our global model to balance value for money with the flexibility to drive improvements in customer service. This means that we can offer premium and added value services, which is more difficult on the UK Government estate. TLS Contact have experience of providing these services across the globe.
What are global customer service standards?
We believe that we offer the most accessible visa service globally. We have introduced User Pays Visa Application Centres in some low volume locations where it would otherwise be cost prohibitive to maintain a service, and we are introducing a fee to allow us to maintain customer choice and convenience.
Published 1 July 2016