World news story
Calling for bids in Indonesia: Human rights programme
The British Embassy in Jakarta is launching a public call for bids for its 2018/19 human rights programme.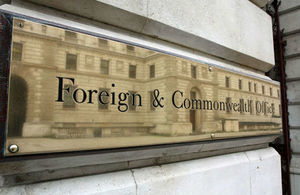 This year the British Embassy is seeking to support projects in Indonesia that focus on the following priority areas:
Rights of minorities: protecting minority groups (including religion and sexual orientation) from discrimination and/or violence.
Alternatives to violence: promoting peaceful dispute resolution and reduced use of force in the security sector.
We are particularly interested in project proposals aiming towards the following outcomes:
Increased respect for and implementation of Indonesia's international human rights commitments, including Indonesia's UPR commitments.
Improved capacity of Civil Society Organisations to document human rights abuses safely and reliably in order to produce impactful reporting.
Local leaders are empowered to mediate community tensions peacefully, with a particular focus on the provinces of Papua and West Papua.
Improved security sector accountability ensures robust investigation of suspected violations of Standard Operating Procedures.
Bid guidance
Projects are funded for a single financial year running from 1st April 2018 to 31st March 2019, with no guarantee of continued funding beyond this period. Nevertheless we encourage bidders to include costed proposals for activities up to March 2020 where a 2 year programme is more appropriate.
Minimum budget limit: £25,000 per financial year
Maximum budget limit: £50,000 per financial year
Assessment
Bids will be assessed against the following criteria:
Alignment with the above mentioned thematic priorities and outcomes
Outcomes are achievable within the funding period
Project design includes clear monitoring and evaluation procedures
Sustainability demonstrating that project benefits continue after the funding ends
Risk and financial accountability procedures
The organisation's safeguarding policies that ensure protection of beneficiaries
Overall value for money
Process
Project concept notes must be received by midnight on Monday 14th May. Late proposals will not be considered.
Proposals must be submitted using the attached form only
(you may also include a draft Activity Based Budget if available)
Proposals must be submitted to Robert.campbell-davis@fco.gov.uk
Concept notes selected for further consideration will be notified by 17th May.
Full project proposals (Project Proposal Form and final Activity Based Budget) will then be required by 31 May for a final funding decision.
Project Proposals selected for funding will be notified by 6 June.
The BE aim to sign grant agreements with successful project implementers shortly thereafter.
Contacts
Alternative contact
Published 30 April 2018