World news story
Call for proposals to be funded under Bilateral Programme Budget
The British Embassy in Cairo is calling for proposals to be funded under its Bilateral Programme Budget (BPB) for 2016/2017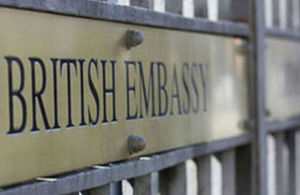 What is the Bilateral Programme Budget (BPB)?
BPB is the one of the funding channels through which the Foreign and Commonwealth Office (FCO) supports small, targeted projects that support transformative change.
The Embassy is interested in supporting innovative proposals that work in any of the following themes:
Improvement of the business environment
Skills development/job opportunities for men and women
Reform and/or development of education system
Provision of effective support to refugees and reducing risks of migration
Empowerment of civil society actors
Participation in local councils
Proposals should take into consideration the following:
Be able to establish a clear and identifiable link between the activities planned and the expected results
Project impacts should last beyond the life of the project itself
Be gender sensitive
Aim to complete 90% of activities by the end of December 2016
Deliver value for money (VfM)
Project bids are evaluated and approved for funding by the Programme Board in London. The minimum size of the project proposals that are reviewed for BPB is £5,000.
Please complete the BPB Proposal Form below and email it to mona.beckzada@fco.gov.uk latest by March 27th 2016.
Published 7 March 2016