Call for councils to open books
Communities Secretary Eric Pickles has called for all councils to publish their spending over £500 online, reminding them that their January…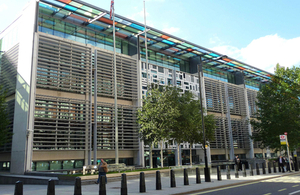 Communities Secretary Eric Pickles has called for all councils to publish their spending over £500 online, reminding them that their January deadline is drawing closer.
Transparency timeline
Use the timeline to find out if your council has published their data.
In an online clip (see below) the minister laid out why council transparency was so important and commended the councils who have already taken the plunge.
A map and timeline laying out when and where councils have published their £500 spend was also launched today to illustrate what areas are lagging behind. 
Deadline approaching
So far less than seventy councils have been brave enough to face public scrutiny and with just 64 working days until the start of the New Year the clock is ticking for councils to open their files so the public can see where their money is being spent.
Mr Pickles added:
I've called for a new era of transparency where all councils publish their spending over £500 online. I commend those councils that have been brave enough to face public scrutiny so far. There are now only sixty or so working days for those lagging behind to catch up.

The public have a right to see how their council tax is being spent so they know they are getting value for money and the best possible frontline services.

I want to see an army of 'Armchair Auditors' pore over the information and hold their council to account if things are not done right. That means the data also has to be easily accessible: today advice has been published that will help councils yet to comply. There are hundreds of computer whizzes who'll find creative new ways to make that raw data relevant to local life.
Video
Published 1 October 2010