Calderstones Partnership NHS Foundation Trust to improve secure and specialist NHS care
The trust has agreed to improve the secure and specialist care it provides to adults with learning disabilities, mental health problems and serious offending behaviour.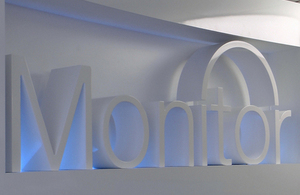 Monitor, the health sector regulator, took action to ensure the Lancashire-based trust puts right problems identified by Care Quality Commission (CQC) inspectors last year.
The trust will deliver an action plan to address the concerns raised by the CQC, which include use of restrictive practices, cleanliness and medicines management.
The trust remains in breach of its licence. However, it has made the required progress relating to earlier concerns about safeguarding patients, and Monitor has formally recognised this improvement by issuing a compliance certificate.
The regulator will continue to scrutinise the trust's performance and may take further action if necessary.
Published 29 April 2015