Press release
Businesses urged to join crusade to provide opportunity for all
Commission publishes document calling for employers to take greater action on social mobility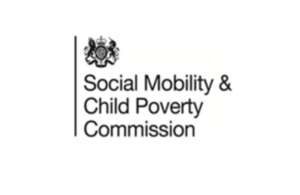 A new report by the Social Mobility and Child Poverty Commission argues that internships should be fairly paid and openly recruited. The report urges businesses to help create the Prime Minister's vision of an opportunity for all society.
It provides evidence that, despite good intentions, firms are too often inadvertently excluding some of the best and the brightest. For example:
Only 7 per cent of the top graduate employers target more than 30 universities, with nearly a fifth of employers targeting 10 or fewer. But around half of students with ABB+ at A-Level (or certain equivalent qualifications) in England went to universities other than the Russell Group in 2011. Employers need to recruit from a wider range of universities.

Over 40 per cent of the UK's top employers use UCAS points to screen out candidates. But almost a quarter of England's sixth forms and colleges failed to produce any pupils with the top A-level grades. By failing to place exam results in the context of the school they were achieved at, candidates who attended the best and worst schools in the country are treated as though they received the same education.
The extensive use of unpaid internships that are made available informally to friends and family means that 'who you know' too often matters more than 'what you know' when it comes to getting on the first rung of the career ladder.
The Commission calls on the Government to strengthen the Social Mobility Business Compact – a public commitment from employers to tackle social mobility issues. It should raise the bar on membership so that all signatories follow best practice.
And it calls on employers to take 5 simple steps:
Engage strategically with young people and schools including encouraging staff to become school governors;

Adhere to best practice on internships including paying placements and advertising openly;

Reform selection processes avoiding screening using UCAS points;

Open up well-structured non-graduate routes like Higher Apprenticeships and school leaver programmes; and

Monitor and evaluate the workforce according to socioeconomic background.
The manifesto is published ahead of the Commission's first report to Government which will be laid in Parliament later on this month outlining its views on progress by Government and others in tackling child poverty and social mobility within the UK.
The Chair of the Commission, the Rt Hon Alan Milburn said:
Many of today's business leaders benefited from the wave of social mobility which followed the Second World War. Some of them are doing good things already to support young people, but many more need to take action if the Government's vision of a more open society with opportunity for all is to be realised. Today we are outlining some of the key ways businesses can take action.

Tackling barriers to those from disadvantaged backgrounds isn't just a matter of Corporate Social Responsibility. It's a matter of competitive advantage. Too many employers are currently missing out on a wider pool of talent that exists among our country's young people.

The more employers can recruit on the basis of what young people can do rather than who they know or where they come from, the better it will be for business. I hope more employers will step up the plate and help make Britain more socially mobile. The Government can help by raising the bar on what it expects of employers in bringing its vision of a fairer society to life.
Published 7 October 2013