World news story
Business is GREAT
UK Government helps Ghanaian businesses grow with world-class British supply chain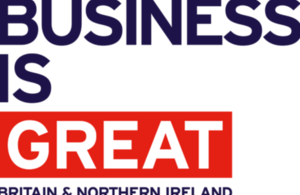 The UK Government provides a free matching service to help Ghanaian companies get in touch with over 20,000 UK suppliers, in the Healthcare, Technology and Creative sectors that offer a wide range of high quality products and services to help you grow your business in Ghana.
Companies who register at https://www.events.ukti.gov.uk/business-is-great-2016 before 1 April 2016 deadline will not only benefit from being linked up with leading British business but also be considered to attend a four-day sponsored business delegation to the International Festival of Business 2016 in Liverpool as part of a bespoke trade delegation.
High Commissioner, Jon Benjamin says "This UK government service through our UK Trade & Investment (UKTI) Section within the High Commission will help companies in Ghana to develop their businesses through connecting them to world-class British supply chains. The UK has a wealth of experience in healthcare, technology and the creative industries sectors and is open for business. Whatever your business need, by registering for this world-leading service, the UK can answer your call."
Notes to editors:
UK Trade & Investment is the Government Department that helps UK-based companies succeed in the global economy and assists overseas companies to bring their high-quality investment to the UK.
The UK Trade & Investment team at the British High Commission in Accra is dedicated to supporting UK companies with their business development in Ghana. It links UK companies with potential local partners and assists with market research, product launches, and exploratory visits to Ghana.
The International Festival (IFB) of business 2016 is the world's biggest business events that will be held at Exhibition Centre Liverpool, a brand new state-of-the-art conference complex on the city's world famous waterfront. IFB 2016 will include up to 75 events, including the Wi-Fi Global Congress, and will cover all major sectors such as creative, digital and manufacturing. You can find out more about the IFB at www.ifb2016.com.
For further information please contact:
Rubby Golo (Mrs) Trade Development Manager UK Trade & Investment British High Commission Accra Tel: +233(0) 302 213265
Email: rubby.golo@fco.gov.uk Website: www.gov.uk/ukti
Document information
Published: 19 February 2016