News story
Business confidence increasing in Scotland
Scottish Secretary says being part of a 'strong and secure' UK economy is creating confidence in Scottish businesses.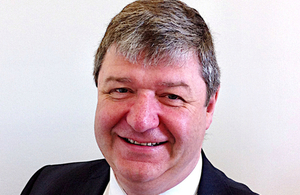 Commenting on the publication of the latest Business Monitor from Bank of Scotland, Scottish Secretary Alistair Carmichael said:
Today's Bank of Scotland survey provides great optimism for businesses across the country. Expectations for Scotland's economy are at the highest level since 2007, economic activity is on the increase and it is very welcome news indeed that export activity is rising too. Together with business expectations for export activity at an all-time survey high this is encouraging news for a Scottish economy which is growing and creating more jobs.

This confidence has been created because we are part of a strong and secure UK economy which brings certainty and stability. Last week's Budget measures will ensure Scottish businesses both large and small continue to grow. This includes supporting some of our key industries like Scotch Whisky and Oil and Gas, doubling the Annual Investment Allowance and helping all of Scotland's SMEs improve their access to finance.

Meanwhile the assertions on Scottish independence are not standing up to the fair questions and uncomfortable truths of the ever increasing list of Scotland's major employers who are warning about the risks of independence.

The Scottish Government are without a plan on currency, on the EU and on independence. It is legitimate to ask how much independence would cost and where the difficulties would lie for Scotland's businesses.
Published 26 March 2014