Government response
Brown tourist signs on A1(M) to Masham, North Yorkshire
Clarification of an article in the Mail on Sunday and the Mail Online about providing brown signs on the A1(M) to Masham, North Yorkshire.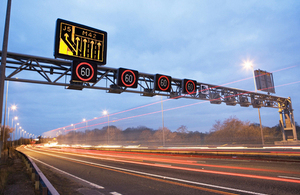 On Sunday 9 September, The Mail on Sunday and Mail Online ran a story entitled 'The town that was wiped off the map' concerning negotiations between the Highways Agency and representatives of the Masham community in North Yorkshire about traffic signing following the upgrade of the A1 to motorway standard.
The story reported that an initial assessment by the Highways Agency costed the two signs at £190,000 and this was eventually reduced to £36,000.
The Highways Agency's position is that the initial estimate of approximately £190,000 was based on providing a full complement of nine signs on both carriageways and at junctions. This was regarded as too expensive and so the Highways Agency then consulted extensively with the community to develop a more-modest proposal, with a revised estimate for two signs on the northbound carriageway.
The cost estimate included design, road safety auditing of the scheme, manufacturing and installing the signs and posts, site supervision and temporary traffic management during the work.
Issued by the Highways Agency press office. For media enquiries please call 0844 693 1448.
Published 11 September 2012