World news story
British Permanent Under-Secretary Visits Tanzania
Sir Simon Fraser reaffirms UK's commitment to UK-Tanzania High Level Prosperity Partnership during visit to Tanzania.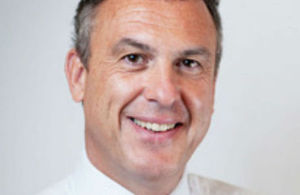 The UK's Permanent Under-Secretary and Head of the Diplomatic Service at the Foreign and Commonwealth Office, Sir Simon Fraser, visited Tanzania on 3rd October as part of a regional tour that included Tanzania, Sudan, South Sudan and Kenya.
During his visit Sir Simon met the Investment Minister and Minister for Trade, leaders from the President's Delivery Bureau, a number of British companies, the Private Sector Foundation and Tanzania Investment Centre.
The main focus of Sir Simon's visit was to reaffirm the UK's commitment to the UK-Tanzania High Level Prosperity Partnership agreed between HE President Kikwete and the UK's Minister for Africa Mark Simmonds in July. The Partnership has four main priority areas: oil and gas, agriculture, renewable energy and improving the business environment.
Speaking during his visit Sir Simon said:
"I am absolutely delighted to be here in Tanzania. This is my first visit and I am excited by all that I have heard about the opportunities and partnership between Tanzania and the UK.
The UK is keen to help Tanzania achieve its vision of becoming a middle income country by 2015. The UK is already the largest investor in Tanzania and the second largest donor (Tsh 480 billion spend this year alone and expected to rise next year). But we want to do more- which is why I am here today."
During his visit, Sir Simon highlighted the UK's desire to increase UK investment in Tanzania sustainably:
"Our investment in gas and renewable energy will help bring reliable and sustainable electricity to more Tanzanians. Our investment in agriculture will help bring better technologies, improved yields and more markets for the produce, including the UK. But it will also be essential to tackle some of the barriers to trade and investment. We are very keen to work with Tanzania to create a better business environment to attract high quality investment and increase trade".
Sir Simon also welcomed President Kikwete's recent acceptance of an invitation from British Prime Minister David Cameron to attend an Open Governance Summit in the UK at the end of October:
"We are delighted President Kikwete will be attending. This is yet another example that demonstrates the importance and depth of the UK-Tanzania relationship."
Published 3 October 2013