World news story
British High Commission Ghana opens book of condolence for Baroness Thatcher
The book will be open from Wednesday 10 April to Friday 12 April, from 9 am to 1 pm each day.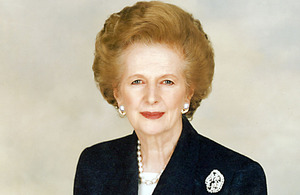 Following the death of the former Prime Minister of Great Britain, The Rt. Hon Baroness Thatcher of Kesteven, the British High Commission in Accra has opened a book of condolence at its offices in Osu, Abdul Nasser Avenue.
Reacting to her death, the British High Commissioner Peter Jones described the former Prime Minister as "a remarkable figure in British history".
"I was shocked and saddened to learn of the death of Lady Thatcher. For my generation she was a defining figure in the British political landscape. She was Prime Minister when I left school, when I was at University and when I started my diplomatic career. This is a moment of sadness for the United Kingdom. A remarkable figure in British history has passed on."
Baroness Thatcher passed away on 8 April, 2013 at the age of 87. She was British Prime Minister from 1979 to 1990 - the first woman to hold the position.
The Queen, accompanied by the Duke of Edinburgh, will attend her funeral service which will take place at St Paul's Cathedral on 17 April, 2013.
For further information please contact:
Gifty Bingley
British High Commission
Osu Link, Off Gamel Abdul Nasser Avenue
P O Box GP 296
Accra

Telephone: +233 (0302) 212 214
Fax: +233 (0302) 213 290 / 213 274
Email: Gifty.Bingley@fco.gov.uk

Published 11 April 2013