World news story
British Fashion in Taipei, UK Pavilion at Creative Expo Taiwan
UK Pavilion at Creative Expo Taiwan showcasing British Fashion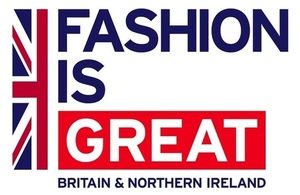 The British Trade & Cultural Office (BTCO) will showcase UK fashion at the Creative Expo Taiwan at Taipei Expo Dome from 29 April to 4 May 2015, encouraging bilateral business links between the UK and Taiwan.
The UK is at the cutting edge of international fashion and is renowned for its trendsetting, inventiveness and creativity. Highly respected and successful worldwide, the UK fashion industry has a broad and extremely productive output, catering for both the high street and the high end of the market. London Fashion Week is one of the world's premier fashion events. UK designers export two-thirds of the clothing that they produce. The UK footwear industry export over 90 per cent of its production around the world.
The UK is also a world-class incubator of the most exciting and innovative fashion design talent. London particularly has world-class fashion colleges where some of the world's most famous designers have developed their skills. Alumni from London's Central Saint Martin's College of Art and Design include Stella McCartney, Phoebe Philo, Rifat Ozbek and Bruce Oldfield. Cordwainers at The London College of Fashion - the alma mater of Jimmy Choo and Patrick Cox - is regarded as an international centre of excellence in the field of footwear and accessories education, consultancy and research.
More and more Taiwanese talent choose to establish in the UK. The UK Pavilion @Creative Expo Taiwan will present some of the exciting and innovative fashion design talent, including three Taiwanese designers: Shao Yen Chen, ApuJan and Mei-Hui Liu and two British brands: Tatty Devine (jewellery) and Natacha Marro London (shoes).
More information
About Creative Expo Taiwan: A total of three showcasing venues from 29 April to 4 May
Fashion - Taipei Expo Park (The UK Pavilion is located at Booth D1A08 inside the Taipei Expo Dome.)
Design & Creativity - Songshan Cultural & Creative Park
Craft & licensing - Huashan 1914 Creative Park
About the 3 Taiwanese designers established in the UK:
Shao Yen Chen: Established Shao Yen in 2010, has spent at design houses Alexander McQueen and Hussein Chalayan. Since Spring/Summer 2011, SHAO YEN has been a regular participant in London Fashion Week.
ApuJan: Graduated from the Royal College of Art in 2013 and has nominated five times by London Fashion Week. He released his 2015 Autumn/Winter collection – "Deep in the Wood" in Feb 2015.
Mei-Hui Liu: Established Victim Fashion Street in 1998 – a must-see collection presented during London Fashion Week and featured at the British Fashion Council's biannual Estethica exhibition. Mei-Hui Liu has worked as the curator and organiser of pop-up fashion shops and exhibitions, bringing up-and-coming international designer brands to Taiwan and China. Her most recent project was the collaboration with British Council Taiwan showcasing a cross-cultural and cross-disciplinary visual revelation demonstrating the British creative spirit in the fashion industry.
Published 23 April 2015