World news story
British exporter celebrates 80 years in the German market
Cambridge English Language Assessment celebrated its Centenary and 80 years in Germany with an event at the British Embassy.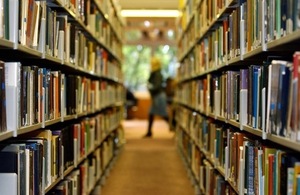 UK Trade & Investment (UKTI) Germany has been working with Cambridge English Language Assessment through UKTI's Overseas Market Introduction Service. As part of the service UKTI helped Cambridge English Language Assessment hold an event at the Embassy to celebrate their exporting success in the German market.
Britain has a global reputation for excellence in the field of education and skills, rooted in our centuries-old yet forward-looking educational system. It's a tradition of learning that we continue to share with the world – every year, over 400,000 overseas students study at our world-leading universities and around 700,000 people every year come to learn English, still the international language of business. We are constantly developing our links with businesses and industry to ensure that we remain one of the most attractive destinations in the world to come and learn.
For most German people the first experience of UK education and training is sitting for English language assessment exams. Cambridge English Exams is a great example of a UK institution offering English language testing and qualifications in Germany for the past 80 years.
From about 1950, the centre network started to grow rapidly, with candidature really taking off in the 1980s and 1990s in Germany, Switzerland and Austria. Nowadays tens of thousands of students from the three countries take Cambridge English exams every year, both in universities, language schools and state schools. Cambridge English Language Assessment formerly Cambridge ESOL celebrated its 100 years at the forefront of English language assessment with an event at the British Embassy on Thursday 12 September 2013, organised by their regional office based in Berlin.
Addressing the event the British Ambassador Mr Simon McDonald said:
English is now an essential skill for just about everyone in the world. With four million candidates a year in over 130 countries and tens of thousands of candidates in Germany, Switzerland, Austria and Scandinavia alone, Cambridge English has grown to be a world leader in language testing. It is a major contributor to education through its insistence that testing must always be used to encourage effective learning. Over 4 million people a year take Cambridge English Language Assessment exams, and many millions more use official Cambridge English materials to prepare and learn. This is an enormous success story in one of our greatest export markets. The success of Cambridge English is a real sign that, as the Government's campaign material puts it, Knowledge is GREAT Britain.
Ms Juliet Wilson, Director Network Services Group, Cambridge English Language Assessment, presented a brief history of the Cambridge English exams success story referring to their longevity as a reflection to their commitment to quality and their understanding of the fact that language is not an academic subject but an important tool that can help students improve their life chances.
Background on the Overseas Market Introduction Service
UK Trade & Investment's Overseas Market Introduction Service (sometimes known as OMIS) is a flexible business tool, letting you use the services of UKTI's trade teams, located in Embassies, High Commissions and consulates across the world.
UKTI's overseas staff are at the heart of the service because of their local language skills, market knowledge and extensive political and commercial contacts.
Whether you're a first timer or a very experienced exporter, a broad range of elements can be combined to suit your individual needs. The Overseas Market Introduction Service can provide help at any stage - from initial research, to arranging a market visit, to using our contacts and impressive facilities to help close a major deal.
A service package could include:
market or sector advice
analysis of market entry strategies
support during overseas visits
identification of possible business partners
For more information, contact UKTI Germany.
Published 20 September 2013
Last updated 26 September 2013
+ show all updates
Added translation
First published.