World news story
British Embassy Skopje ends processing visa applications
Changes in the UK visa application system in Macedonia occurring at the end of March 2014.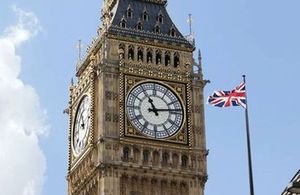 In February we explained that the process for applying for UK Visas in Macedonia would shortly change, in line with a new global system operated by UK Visas and Immigration. With effect from Friday 21 March 2014, the British Embassy in Skopje will stop accepting visa applications, and from 26 March 2014 Teleperformance will assume responsibility for visa application receipt in Macedonia.
The Teleperformance clinic will be located at Soravia Centre, Stiv Naumov, Skopje, Macedonia, and will be open to the public between 9 am and 1 pm every Monday, Tuesday and Wednesday. Applications will only be accepted where a prior appointment has been made. We are aware that at present (19 March) the appointments system is not available as it is in transition, and will be operational again as soon as possible. We apologise for this inconvenience.
The British Embassy in Skopje will no longer be able to receive visa applications at the Embassy premises. The visa application process will still be an online application system.
Published 19 March 2014