World news story
British Embassy Moscow celebrates successful UK-Russian business partnership
Business, insurance and medical communities leaders gathered to celebrate a partnership between Ingosstrakh and Bupa International.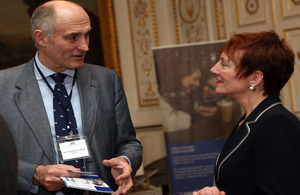 The event, held on 17 April at the British Ambassador's Residence in Moscow, marked a unique partnership for the Russian market. Ingosstrakh and Bupa International are working together to deliver world-class healthcare insurance products and services to businesses and families across the country.
2009 was the year when Ingosstrakh International Health Programmes emerged on the Russian market. These programmes were created in collaboration with the British company Bupa International, the leader in the expat medical insurance in Europe.
International Private Medical Insurance (IPMI) is an alternative to Voluntary Health Insurance (VHI) that offers a wider coverage and qualified medical service not only in the best Russian health care providers but also in any hospital in the world including Bupa International's 7500 partner clinics, always in mind with the customer's choice.
Today Ingosstrakh and Bupa International announced the advancement of their partnership on international health insurance market, expansion of the choice of products for corporate clients and launch of a new joined product aimed at individual customers.
Commenting on the results of the partnership, Ingosstrakh's General Director Deputy, Tatiana Kaigorodova, said: "Four years of our partnership with Bupa International have been very successful. We have succeeded in gaining a unique position having offered highly demanded international health insurance products. Our plans have interested both expats working in Russia and Russian citizens in need of worldwide medical cover. Within the time of our partnership with Bupa we have insured about 3000 people under IPMI and plan to continue on growing together with Bupa International."
"Our aim is to be not just an insurance company,"says Bupa International Head of sales in Europe and North America, Charlie Nyren. "We aim to be more than just an insurer. We are a healthcare partner to people looking for reassurance that, if they need treatment, want to be in the best possible hands. We offer almost limitless choice of places to receive treatment, make appointments on our members' behalf, and settle bills directly."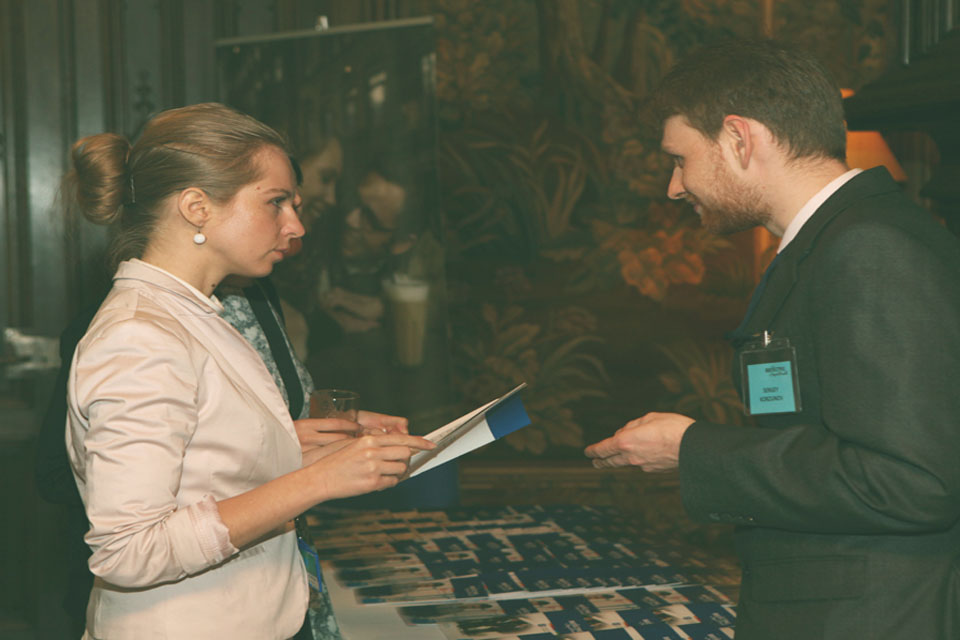 Bupa International
Bupa International pioneered expatriate health insurance in 1971 and today is one of the leading expatriate health insurers in the world. It provides international health insurance to customers in 190 countries including some of the world's largest and most well-known companies. It offers customers access to more than 200,000 medical providers worldwide and can settle bills directly with over 7,500 hospitals and clinics.
The company is headquartered in Brighton, England, and has a worldwide emergency medical centre staffed by a team of experienced, multi-lingual advisers and offer customers support and advice 24 hours a day, every day.
Bupa International has achieved a number of accolades over the last 40 years, including winning the Queen's Award for Enterprise for its achievements in international trade three times.
Ingosstrakh
Ingosstrakh has operated on the international and domestic markets since 1947. Company is taking the leading positions in the Russian insurance market in terms of the size of premiums collected for the voluntary insurance.
Ingosstrakh has the rights to offer all types of insurance services (in accordance with insurers' specialization) stated in Article 32.9 of the Russian Federal Law on "Insurance in the Russian Federation", as well as reinsurance. Company looks after a network of 328 regional branches in Russia. Ingosstrakh's representative offices and franchise companies are operating in the CIS and non-CIS countries.
Published 23 April 2013