World news story
British Embassy Bishkek statement on World Press Freedom Day
British embassy in Bishkek encourages progress in press freedom in Kyrgyzstan in a statement on World Press Freedom Day.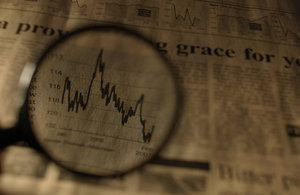 The British embassy in Bishkek welcomes today's 20th anniversary of World Press Freedom Day. The theme for 2013 is "Safe to Speak: Securing Freedom of Expression in All Media", focusing on areas such as the safety of journalists, combating impunity for crimes against freedom of expression, and securing a free and open internet as the precondition for online safety.
The British government believes that freedom of expression is fundamental to building democracy. Citizens must be allowed to discuss and debate issues, to challenge their governments and make informed decisions. Further to this aim, and in the spirit of World Press Freedom Day 2013's theme of "Safe to Speak", journalists, bloggers, media organisations and individuals must be allowed to operate and to express themselves freely and safely and within international standards.
Governments need to respond to legitimate aspirations with reform not repression. Encouraging an open and effective press serves to improve the environment for long-term social, political and economic stability. British Embassies and High Commissions regularly highlight the need to tackle impunity for attacks on journalists. Where we are concerned about harassment, intimidation and assassination of journalists, we raise individual cases, call for prompt and full investigations and support criminal justice mechanisms and judicial reform to deal with attacks. The Foreign and Commonwealth Office's annual Human Rights & Democracy Reports provide more detail on the British Government's support of press freedom and safety worldwide.
The British embassy Bishkek welcomes the progress made on press freedom in Kyrgyzstan in recent years, which is acknowledged internationally. Although the Freedom House's "Freedom of the Press" report in 2013 gives Kyrgyzstan a ranking of 'not free', the Press Freedom Index recognizes Kyrgyzstan as having the freest press in Central Asia, describing Kyrgyzstan as enjoying "broad media pluralism and a low level of state censorship". The British embassy Bishkek looks forward to engaging with the Government of the Kyrgyz Republic about building on the progress made so far, helping Kyrgyzstan to continue to lead the way in Central Asia on press freedom and safety across the range of traditional and emerging news platforms.
Published 3 May 2013