News story
British Ambassador to Brazil to join Department for Exiting the EU
Alex Ellis, the current British Ambassador to Brazil, has been appointed Director General at the Department for Exiting the European Union.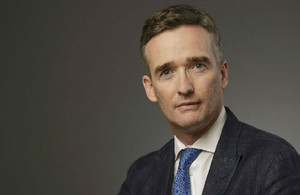 He will take up his new role in January 2017 following three and a half years in charge of the British Mission in Brazil.
As the new Director General Alex Ellis will be responsible for the negotiation strategy and for relations with EU Member States and Institutions.
Published 24 November 2016