World news story
British Ambassador speaks at JCB's New Product Launch
Ambassador Philip Malone gave a keynote speech at the JCB Product Launch Party for the new JS205 and 3DX excavators on Friday 21 February.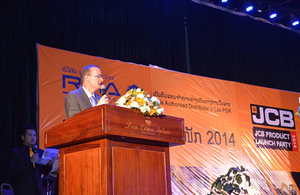 JCB is one of the UK's best known brand names and is the world's third largest construction equipment manufacturer. Founded almost 70 years ago, JCB is a world-class UK manufacturer with 10,000 employees worldwide and 18 manufacturing operations across three continents. In Laos, JCB is represented by the RMA Group, who have been very successful in recent years in sales of JCB products in Laos as the economy, in particular the construction sector, has expanded.
Ambassador Malone noted that JCB was a good example of British manufacturing through innovation, ambition and sheer hard work. Addressing the oft-made assumption that the UK was no longer a major manufacturing nation, Ambassador Malone said:
Despite what many think, manufacturing remains right at the heart of the British economy. It creates innovative and high quality products exported around the world and accounts for more than half of UK exports and 10% of GDP. JCB is the best example for British manufacturing prowess at its best. In just one generation, the company has become the world's third largest construction equipment manufacturer.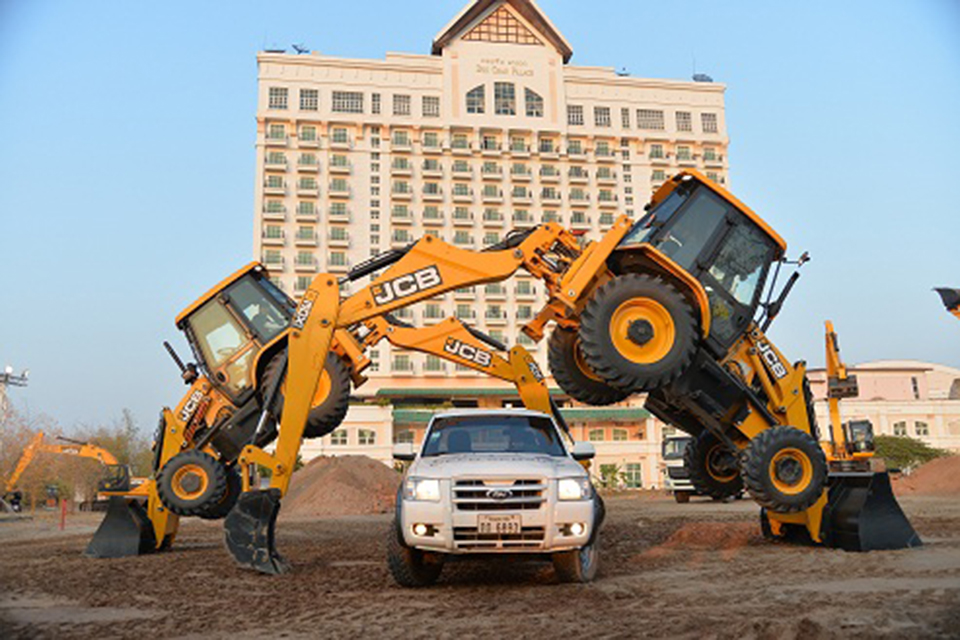 Published 28 February 2014