World news story
Briefing on Laos at Chamber of Commerce Thailand networking event
Ambassador Malone spoke at a British Chamber of Commerce Thailand boardroom briefing in Bangkok about trade and investment in Laos.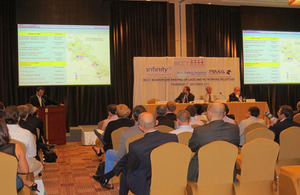 Early October, Ambassador Malone spoke at a BCCT boardroom briefing in Bangkok, giving an overview of the economic situation in Laos and addressing opportunities for doing business and creating partnerships between UK companies and Laos.
Speaking in front of 65 guests, consisting of UK companies represented in Thailand, members of a British Expertise mission to Myanmar and Thailand and British Embassy Bangkok staff, Ambassador Malone gave an account of the reasons for re-opening the British Embassy Vientiane after 27 years of absence, including the growing political and economic influence of the ASEAN region.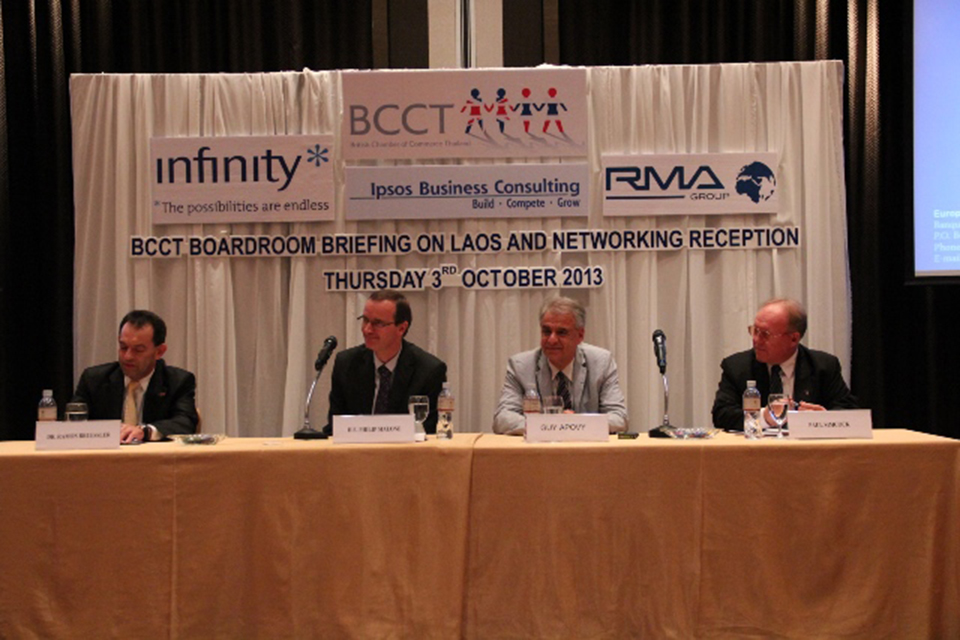 Addressing the British Embassy Vientiane's interest in supporting UK companies in venturing into the Lao market, Ambassador Malone said:
I am personally very committed to expanding the UK business profile in Laos. There are a number of British companies in Thailand with actual or potential interests in Laos.
The Ambassador continued by giving an overview of the current political and business environment, stating there were distinct possibilities for UK enterprises in areas such as mining, hydropower, education and services, amongst others.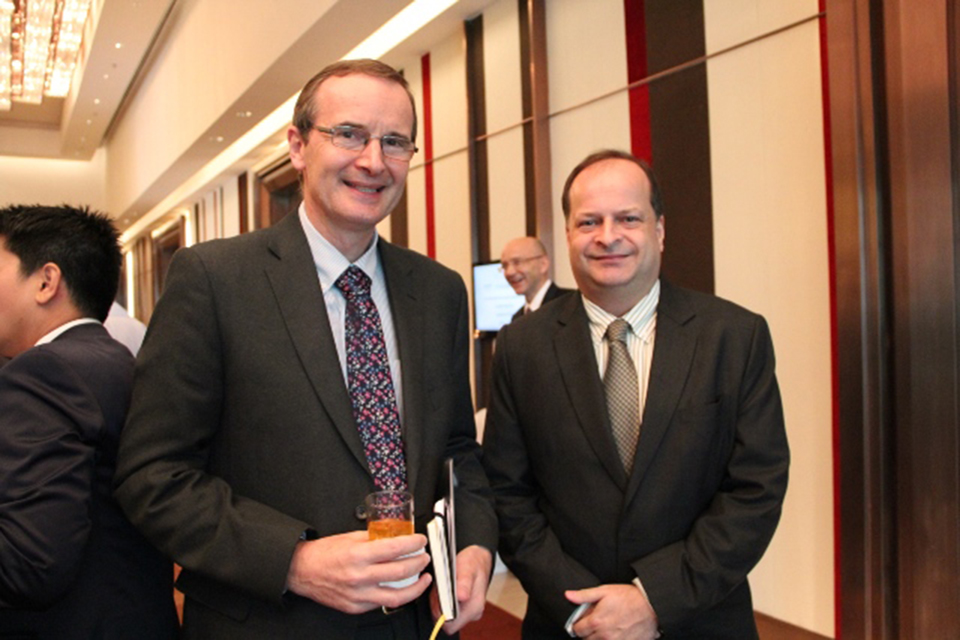 The Ambassador's speech was followed with a presentation by the European Chamber of Commerce and Industry in Laos' Managing Director Dr. Ramon Bruessler regarding the business environment in Laos and possibilities for partnerships between the UK and Laos. Dr. Bruessler was accompanied by Guy Apovy, ECCIL President and Paul Simcock, ECCIL Vice President.
Published 28 October 2013