News story
Bordering on GREAT
Scottish Borders showcase Scotland.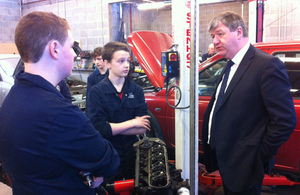 The Borders are a prime example of what Scotland has to offer the rest of the world the Scottish Secretary Alistair Carmichael has said.
He was speaking after a day of visits focused around jobs and exports including a visit to Borders College in Galashiels to meet with apprentices from a variety of areas including joinery, plumbing and electrical engineering.
Starting from April employers in Scotland will no longer have to pay national insurance contributions for anyone they employ under 21. From April 2016 this will be extended to employer taking on new apprentices under 25. This will save businesses an estimated £45m and support the jobs of over 138,000 young people.
Mr Carmichael said:
From what I've seen today Borders College is a fantastic place for our young people to learn.

Apprenticeships are a ticket to a great job and a exciting future. From April we are providing a £45m boost for business, encouraging them to take on more apprentices and ensure more young Scots find employment in the large and diverse UK labour market.
The Secretary of State also visited Hawick Cashmere where he saw how they are making the most of apprenticeships to aid their global success. In addition to exporting across the world they have stores in Edinburgh, London, Tokyo and Zurich.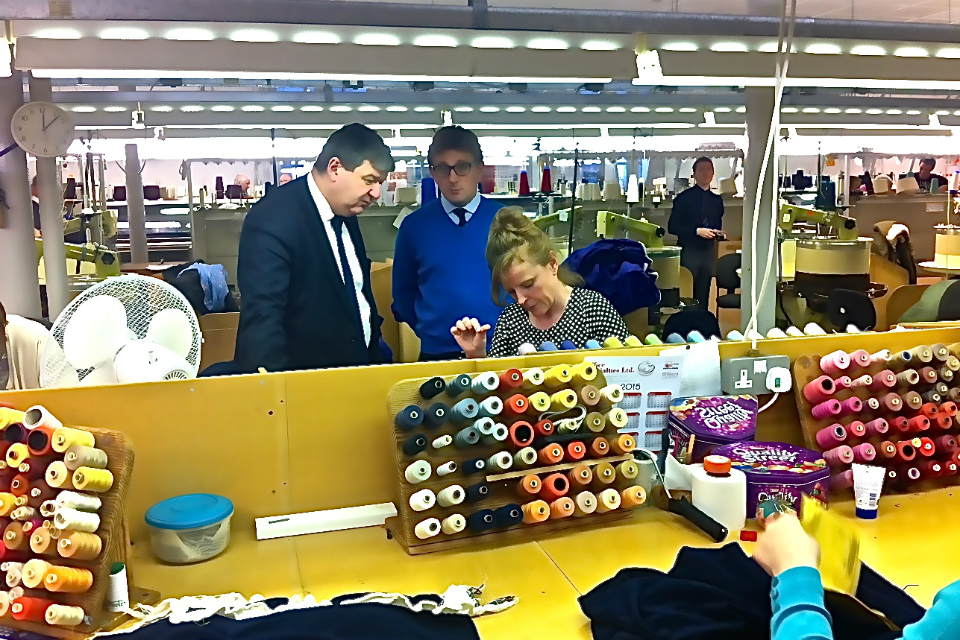 Mr Carmichael said:
This company is a leading example of what Scotland has to offer the world. They are making most of their local resources and selling at the high end of the market in places like Switzerland and Japan. Its a great success story and through the UK's extensive diplomatic trade and consular network we will ensure they can make the most of new markets as well as developing existing ones.
The visit to the Borders coincides with the launch of a new campaign by Visit Britain to grow international visits and spend to Britain's countryside. Countryside is GREAT aims to deliver an extra £70m into the economy and around 1,300 new jobs over the next three years. It will position the country as a place for visitors to enjoy modern culture, top quality food and world class accomodation in a beautiful landscape, with the story told by third party enthusiasts.
This is the latest arm of the GREAT campaign - a cross-Government initiative designed to deliver trade and tourism benefits to the UK by harnessing the best that Britain has to offer under a single brand and promoting our strengths to the world.
Mr Carmichael said:
With our rich and varied history, breathtaking scenery, phenomenal food and drink and warm hospitality, Scotland and places like the Borders in particular has so much to offer visitors.

Last year saw a record £1.5bn spent in Scotland by overseas tourists and I'm sure that for many first time visitors in 2014 it won't be their last.

The global tourism industry is however highly competitive but through the GREAT campaign we are using the UK's global reach and international influence to give our country an edge over the competition.
Published 29 January 2015