News story
Big Energy Week
Rising fuel bills are stretching household finances and people are looking for ways to save money on their energy bills. Following DECC&rsquo…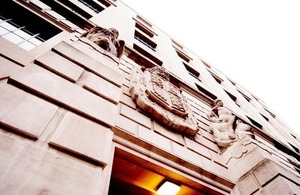 Rising fuel bills are stretching household finances and people are looking for ways to save money on their energy bills.
Following DECC's Consumer Energy Summit in November 2011, Citizens Advice is coordinating the Big Energy Week advice campaign (16-21 January 2012), which will see thousands of people across the country get practical help and advice to cut their fuel bills and get all the financial support they are entitled to.
The Rt Hon Chris Huhne MP officially launched Big Energy Week at the House of Commons along with Rt Hon Caroline Flint MP and Gillian Guy, Citizens Advice Chief Executive.
The Secretary of State said
"We know that a lot of households are struggling to cope with rising energy costs. Many people could cut their gas and electricity bills by moving to a better deal with their existing supplier, switching to another supplier altogether, or by taking up home insulation offers. But we need to make sure consumers are aware of this and make it easier for them to take action to save money. That is why I am backing Big Energy Week. We want to get the advice and information out to as many consumers across the country as possible."
---
In the first day both The Rt Hon Chris Huhne MP and Energy Minister Charles Hendry paid visits to Citizen Advice stalls in shopping centres at Westfield West London, and Cambridge Grand Arcade. At similar locations around the country, members of the public are able to talk to Citizen Advice experts to get one-on-one help with how to switch energy suppliers, reduce their fuel bill and understand what other help might be available to them.
On Wednesday 18 January, the Secretary of State and DECC joined up with Which? to participate in the consumer group's 1 hour energy webchat. Questions were taken from the public during the hour. The whole webchat can be replayed on the Which? website
---
---
---
Published 18 January 2012