News story
Big Energy Saving Week 2014
Big Energy Saving Week runs from 27 - 31 January 2014 and raises awareness of energy and efficiency issues.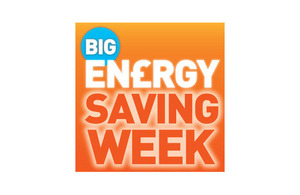 Edward Davey and Greg Barker kick-started Big Energy Saving Week today with a visit to Manor House in North London.
Local people in Manor House have been working together to reduce energy consumption and address rising fuel costs, and have been taking part in a project to increase the resilience of the local community to the effects of climate change.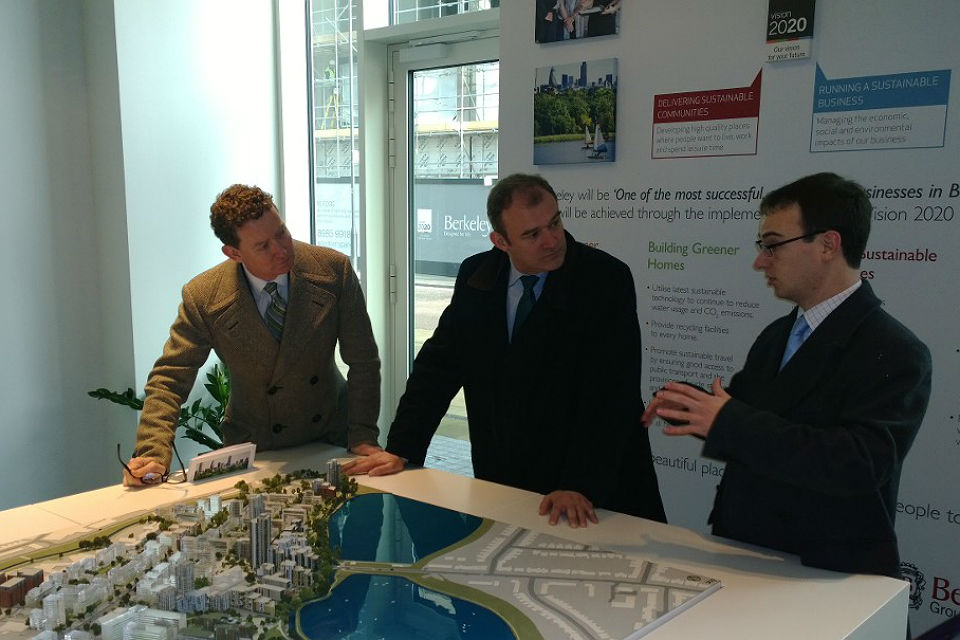 Big Energy Saving Week will run throughout the week and will focus on raising awareness of energy and efficiency issues. Citizens Advice will be running events offering to check consumers are getting the best deal for their energy, explaining how to switch to get a better price, and giving advice on steps that can be taken to decrease the amount of energy householders use and lose.
January 2014 will mark the third Big Energy Saving Week, with Citizens Advice, Citizen Advice Scotland, energy suppliers and other charitable partners all taking part.
Big Energy Saving Week - find out more
Big Energy Saving Week video
Visit to the Energy Saving Advice Service
Minister of State Greg Barker visited the Energy Saving Advice Service (ESAS) helpline on Tuesday 28 January to promote the work of the helpline as part of Big Energy Saving Week. The Minister was joined by Mary Macleod MP (Brentford and Isleworth, Conservative), Zac Goldsmith MP (Richmond Park, Conservative), Lewis Pugh, ocean advocate, maritime lawyer and a pioneer swimmer, & Oliver Heath, sustainable architectural designer, TV presenter and writer.The visitors took a tour of the call floor and had the opportunity to listen into and take some calls.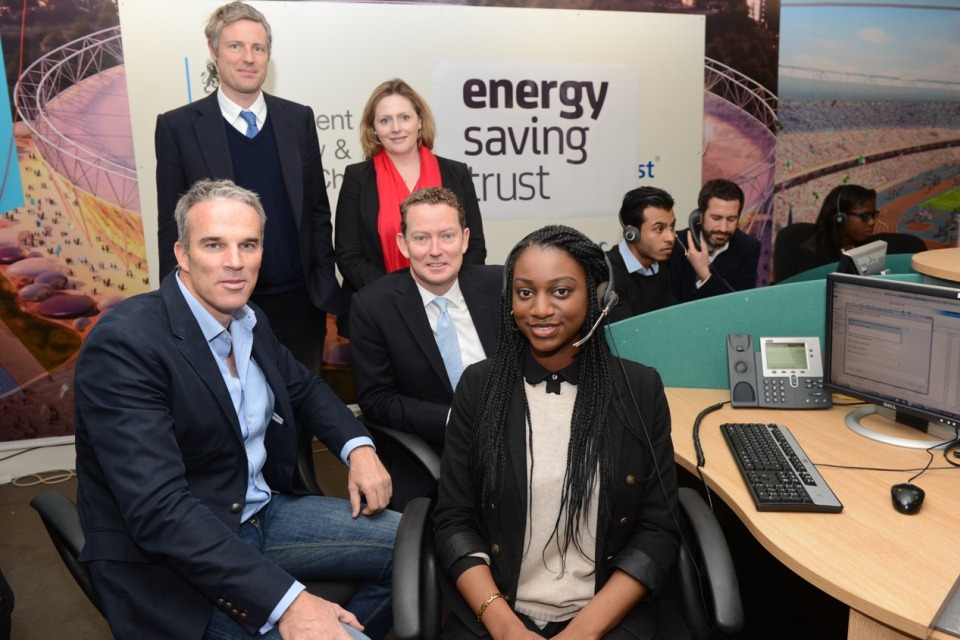 Community Energy Strategy
Secretary of State, Edward Davey,introduces the community energy strategy
The Secretary of State and Greg Barker also launched the Community Energy Strategy today. Under the plans government will broaden the support available for community energy projects, whereby people come together to reduce their energy use or purchase and generate their own energy. Plans include:
£10m Urban Community Energy Fund to kick-start community energy generation projects in England;

£1m Big Energy Saving Network funding to support the work of volunteers helping vulnerable consumers to reduce their energy;

a community energy saving competition, offering £100,000 to communities to develop innovative approaches to saving energy and money; and

a "one-stop shop" information resource for people interested in developing community energy projects.
Government's vision is that every community that wants to take forward an energy project should be able to do so. The Community Energy Strategy sets out how we are removing barriers faced by communities that want to take action on energy, to create opportunities for more people to get involved.
Minister of State, Gregory Barker, talks about the importance of community energy
Community Energy Strategy - find out more
We will update this page throughout Big Energy Saving week; keep checking back for updates.
Published 27 January 2014