World news story
Belgium vs Wales
Advice for fans travelling to Belgium for Wales's International match with Belgium on 15th October 2013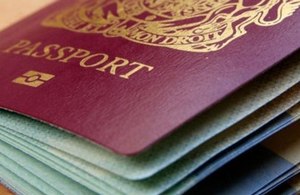 Date: 15th October 2013
Venue: King Baudouin Stadium (formerly Heysel Stadium) 135 Avenue de Marathon, 1020 Brussels
Kick off time: 20:45 (local time)
As well as this advice, check out our travel advice for Belgium
Passports and visas
You don't need a visa to travel to the Belgium, but your passport should be valid for the duration of your stay.
Remember your European Health Insurance Card (EHIC) but also take out travel insurance, even if you're only going for one night - it could save you a lot of money if you get into difficulties.
According to Belgian law, you must have some form of identification with you at all times - you'll need to carry your passport to the match to gain entry to the stadium.
If your passport gets lost or stolen while you're in the Belgium, you will need to report it to the Belgian police as soon as possible. To be able to return to the UK you will need to obtain an Emergency Travel Document from the British Consulate-General in Brussels, Belgium. Please call 00 32 2 287 62 11 for further information.
Getting to the stadium
Address of stadium: King Baudouin Stadium (formerly Heysel Stadium) 135 Avenue de Marathon, 1020 Brussels
Fans are expected to make their own arrangements for travel, transport and accommodation.
Public transport - metro – alight "Houba-Brugman" direction "Koning Boudewijn" or taxis should be used. Taxis outside the railway station, shopping centres and main hotels tend generally to be more expensive.
At the match
Fans will be housed in the East Stand - Tribune 2.
Access to the stadium can be slow. There will be ticket checks and body searches at the entrance to the turnstiles. To avoid a last minute bottleneck you should get to the stadium early - doors will open around 2 hours before the match.
In addition to items which would usually be prohibited in the UK, please note the following restrictions at the stadium; large amounts of loose change and lighters may be confiscated and are unlikely to be returned. No bottles and cans are allowed to be brought into the ground and alcohol is banned within the stadium. Flags and banners without poles are allowed subject to size. Musical instruments are permitted.
Beverages will be on sale in the stadium and its perimeter.
Fans who are manifestly drunk will be refused entry to the stadium.
Drinking on the streets is not permitted. A potential 50 Euro fine could be imposed.
Urinating in public is prohibited. Please use the toilets provided.
Minor public order offences could risk a police detention of up to 12 hours.
Criminal offences could lead to a detention of up to 6 days.
Loud shouting or singing after 10pm is considered disorderly conduct.
All drug-related or sex offences are treated seriously. (Age of consent 18).
Visiting supporters will not be kept behind at the end of the match.
Carrying ID (British Passport) is mandatory in Belgium, a photocopy is not sufficient. Supporters may be arrested and detained for up to 12 hours if they fail to show ID.
Wheelchair supporters: Speak to the Welsh FA about your arrangements.
Tips
You are advised to maintain at least the same level of personal security awareness as in the UK. You should also be alert to the risk of petty theft, pickpockets and bag snatchers in crowded areas, particularly near exchange shops, hotels, on public transport (especially to the airport), main railway stations and inside airport terminals.

Only carry what you need, leave spare cash and valuables in hotel safety deposits
British Consulate-General contact details:
British Consulate-General
Avenue des Nerviens 9-31 Nerviërslaan
1040 Brussels
Belgium
Opening hours: Mon, Tues, Thur and Fri 9.00am-12.30pm
Tel. 00 32 (0)2 287 62 11 (also out of office hours)
E-mail: consularsection.brussels@fco.gov.uk
Follow us on Twitter and like us on Facebook we publish all sorts of helpful tips for Brits in Belgium. Emergency services numbers
Any loss/theft of personal belongings (including passports) must be reported to the Belgian Police before returning to the UK
Emergencies 112
Police 101
Fire brigade 100
Other EmergencyNumbers
To block bank cards : 070 344 344
Further information
Published 7 October 2013