Press release
Barnsley recycling firm has permits revoked
SR Waste Recycling Ltd can no longer operate its recycling facility at Shaw Lane, Carlton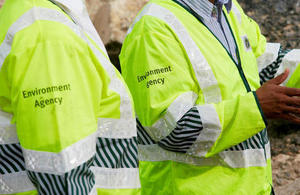 The Environment Agency has revoked two environmental permits from Barnsley firm SR Waste Recycling Ltd.
The permits allowed the business to operate its waste electrical and electronic (WEEE) recycling facility at Shaw Lane, Carlton, Barnsley, and a site at Oakwell Business Park, although the latter was not in use.
Both permits were revoked on 30 June 2014 following a notice period.
Without an environmental permit or relevant exemption from the Environment Agency, a company cannot legally operate as a waste electrical and electronic equipment recycling business.
Any company that uses waste disposal services of a firm or individual not in possession of an environmental permit or relevant exemption would be in breach of their duty of care and liable to enforcement action by the Environment Agency.
Published 7 July 2014