News story
Barn owl conservation in Northern Ireland
Barn owls are being given a new lease of life at the Ballykinler training area in Northern Ireland.
Defence Infrastructure Organisation (DIO) staff at Ballykinler Training Centre have been working with conservation experts from the Ulster Wildlife Trust to construct 12 bespoke barn owl nesting boxes around the training area.
These will provide additional nesting sites within the training estate, including the Todd's Farm complex. Talking about the project, John Willesley from the Ulster Wildlife Trust said:
Barn owls are being threatened by extinction in Northern Ireland with as little as 15 breeding pairs left. It is hoped that these nesting boxes will encourage the birds to come onto the camp and take up residence.

Once barn owls take up residence in nesting boxes they come back year after year so we are hopeful that this project will be a success as we have a local breeding pair not far from Ballykinler.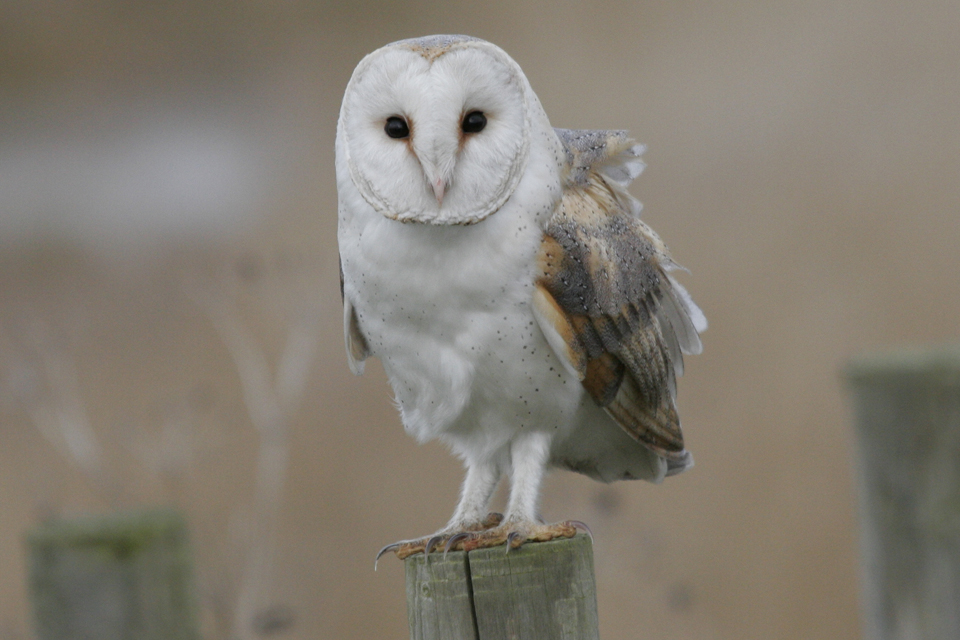 The nature of the landscape at Ballykinler provides the ideal environment for barn owls to nest, and it is hoped that the introduction of these bespoke nesting boxes will in turn help to increase the numbers of barn owls in Northern Ireland.
Major Tony Canniford, Senior Training Safety Officer for Ballykinler Training Centre, said:
Whilst DIO's priority is to support our armed forces as they prepare for operations, Ballykinler is a diverse training area offering the ideal location and environment for barn owls to breed, with a number of secluded places that are ideal for the birds.

We've spent a lot of time and effort making the nesting boxes for the owls and we hope that our hard work will pay off. We are hoping that by working together with the Ulster Wildlife Trust we can help to increase the population of barn owls in this area.
Published 19 March 2014