Bank deal will help Scottish business says Michael Moore
The bank deal announced today by the UK Government could unlock additional lending of around £800 million for small businesses in Scotland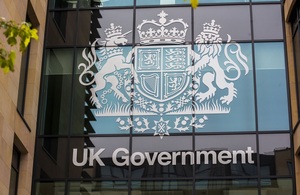 The bank deal announced today by the UK Government could unlock additional lending of around £800 million for small businesses in Scotland, said the Scottish Secretary Michael Moore.
The Chancellor told the House of Commons that the Coalition Government has agreed that the major banks will increase lending to SMEs by £10 billion this year.
Mr Moore also said he was encouraged by meetings he had today with senior Scottish banking figures and that they understand what is expected of them.
Michael Moore said:
"The agreement reached with the banks today is good news for Scottish business. By increasing the lending to SMEs by 15 per cent this means that lending to Scottish business could now increase by around £800 million beyond current levels.  This will help Scottish companies to grow and create jobs.
"We are very serious about this. The Bank of England will monitor the performance of the banks in terms of their lending and the pay of bank bosses will be linked to these lending targets. If the banks don't come up with the lending then we have made clear that we reserve the right to take further action.
"The settlement also helps to increase transparency on bank pay and to curb large bonuses. This is what the public expects from the banks that they helped and I am pleased that we have been able to deliver with this strong settlement. Businesses are benefitting and in return the Government is committing to a strong, stable and resilient banking sector which is in everyone's interest.
"I met with a number of senior bankers today and it is clear that they understand what is expected of them. It is not us and the public versus the banks. The Government and the banks both want to see more lending, bonuses being curbed and the tax payers getting a return on their investment in Britain¿s banks.  If we work together, as we have been, then we can ensure that Scottish business, Scottish banks and Scottish households all emerge stronger."
The Secretary of State had  separate meetings in London today with Stephen Hester, the Chief Executive of RBS and Susan Rice, the Managing Director of Lloyds Banking Group in Scotland.
Published 9 February 2011