August Labour Market Statistics for Scotland
Unemployment in Scotland rose slightly between April-June this year.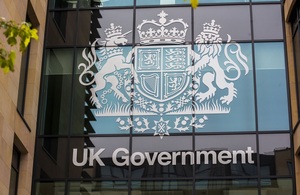 Unemployment in Scotland rose by 1,000, to 209,000 in the period April to June 2011, according to Office for National Statistics (ONS) data released today. The Scottish unemployment rate is 7.7 per cent, just below the UK average of 7.9 per cent.
The labour market statistics also show employment in Scotland has increased by 24,000 over the three months to April - June 2011. The number of those in employment in Scotland now stands at 2,506,000.
The Secretary of State for Scotland Michael Moore said:
 
"The first increase in unemployment since autumn last year is a reminder of the challenging economic circumstances we face.
 
"The UK Government's priority is to continue to support the economy by reducing the deficit and putting in place measures to encourage growth in the private sector. We are creating a new model of economic growth, driven by investment and exports, and more evenly balanced across the UK and sectors.
"The difficult decisions the Government has taken brought stability and confidence to the economy during these exceptional uncertain times and held down the costs of borrowing for businesses. This is vital for continuing investment in long lasting quality jobs."
Published 17 August 2011