News story
Attorney General appears before European Court of Human Rights
AG argues a UN Security Council Resolution should trump the European Convention on Human Rights when a country expected to comply with both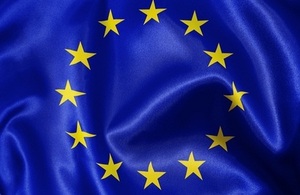 The Attorney General, Jeremy Wright QC MP, is today arguing in the European Court of Human Rights that a UN Security Council Resolution (UNSCR) should trump the European Convention of Human Rights when a country is expected to comply with both.
In the case of Al-Dulimi V Switzerland, which concerns the UN Security Council's regime of sanctions following Iraq's invasion of Kuwait, a UNSCR directed its Member States to freeze and confiscate the assets of specific individuals and companies linked to Saddam Hussein's regime.
In line with those rules, Switzerland froze the assets of a Mr Al-Dulimi (who was responsible for managing the investments of the Iraqi secret services) and his company.
He complained in the Swiss courts that his assets had been frozen without there being any safeguards in place - he argued that his case had been listed without a hearing and no reasons had been given. The Swiss courts dismissed his claims and declined to review the freezing and confiscation of his assets by the Swiss authorities on the grounds that the Swiss authorities were obliged by a UNSCR to take that action and had no other option.
Mr Al-Dulimi then took his case to Strasbourg and argued that this refusal by the Swiss courts to consider his case breached his right to a fair hearing under Article 6 of the European Convention on Human Rights.
A chamber of the Strasbourg Court held that, under Article 6 ECHR, Al-Dulimi was entitled to have the measures taken against him reviewed by the Swiss courts because there was a lack of effective judicial review at UN level.
The case has now been referred to the Grand Chamber of 17 judges for reconsideration and the UK will support Switzerland at the hearing in arguing that the obligations under the UNSCR take precedence - it is for the UN Security Council to determine what measures are necessary to maintain international peace and security and Member States are obliged to give effect to their UN obligations over ECHR obligations.
Published 10 December 2014