World news story
New Ambassador arrives in Venezuela
Mr John Saville arrived in Caracas on 14 October to take up his appointment, replacing Ms Catherine Nettleton.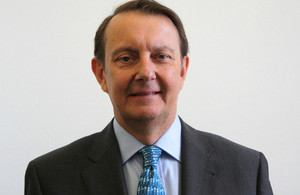 Mr Saville has been appointed as Her Majesty's new Ambassador to the Bolivarian Republic of Venezuela. He joined the FCO in 1981 and has had a range of Diplomatic Service appointments including as Deputy Head of Mission in Cuba and as High Commissioner to Brunei Darussalam. His most recent appointment was as Acting Managing Director at UK Trade and Investment (UKTI).
When he was appointed to Venezuela, Mr Saville said:
I am delighted to be returning to Latin America and to have been given the opportunity to work with the government and people of Venezuela on shared objectives and issues that matter to both countries. We have a long standing relationship in a number of areas and I look forward to building further on our links.
Further information
Follow British Embassy Caracas on Facebook
Published 15 October 2014