Armchair auditors are here to stay
Greater local financial control must go hand in hand with greater willingness to open accounts to local scrutiny, Communities and Local Government…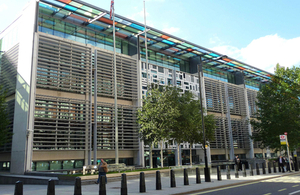 Greater local financial control must go hand in hand with greater willingness to open accounts to local scrutiny, Communities and Local Government Secretary Eric Pickles has said.
 
Speaking to an audience of Local Government finance professionals, Mr Pickles emphasised the essential role financial transparency has played in eliminating waste and inefficiency to deliver value for money to the taxpayer and help protect services.
Mr Pickles signalled the next wave of Government transparency would be for councils to publish details of all contracts and tenders over £500 online. This follows the publication of spending over £500 online.
 
The Secretary of State said a new wave of local scrutiny by citizen journalists, microbloggers and armchair auditors - what he labelled his 'citizen samizdat' - was a triumph and encouraged councils to welcome them into the world of local government finance.
He reminded councils he intends to publish a list of when all council ledgers are opened to the public. Under law councils are required to hold a financial open day. He thanked finance officers that had already given the Department their dates.
Mr Pickles went on to argue that with central controls over council finances being relinquished greater transparency must be the spur to greater competition and efficiency in spending, which can help avoid incidents like those that took place in Barnet and Islington:
In Barnet serious deficiencies in procurement arrangements saw the council spend over £1m of taxpayers' money to hire a private security firm with no tendering exercise, contract or proper invoicing. It was uncovered by local armchair auditors and activist bloggers
In Islington an independent audit of thirty of the council's top five hundred suppliers found that many invoices had been paid more than once.
Mr Pickles said: 
Live blogging from council meetings, micro-journalism, call it what you like - it's here to stay. In fact this citizen samizdat - local people reporting on their local council's triumphs and shortcomings - is the perfect counterblast to town hall Pravdas.

The next wave of transparency after publishing spending over £500, will be councils publishing contracts and tenders over £500 online as well. An online list of council contracts will prevent a repeat of the likes of Islington or Barnet, and will spur on greater competition and efficiency.

And it doesn't just strengthen the hand of citizens. It strengthens the hand of rank and file councillors, letting them know what officials are doing on their behalf.
Twitter
Keep up to date with the Department by following us on Twitter (external link).
Media enquiries
Visit our newsroom contacts page for media enquiry contact details.
Published 8 July 2011