World news story
The UK Prosperity Fund bilateral programme in Colombia 2017-2021 seeks potential implementation partners
This bilateral programme is holding an event to share information aand assess interest and the capacity of potential implementing partners.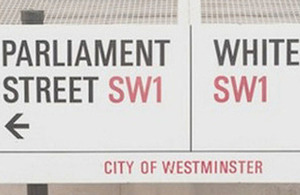 Prosperity Fund
The 2015 Strategic Defence and Security Review (PDF, 1.34MB, 96 pages) announced a £1.3bn Prosperity Fund over the next 5 years to promote the economic reform and development needed for growth in partner countries. As well as contributing to a reduction in poverty in recipient countries, we expect these reforms to create opportunities for international business including UK companies.
The Prosperity Fund will form a small but integral element of the UK's total ODA commitment of 0.7% of GNI. It will primarily be focused on ODA eligible middle income countries, contributing to poverty reduction and complementing DFID's work in poorer countries. In this way, the Fund will contribute towards meeting the new Sustainable Development Goals.
All projects and programmes will comply with the International Development Act, meet the OECD Development Assistance Committee (DAC)'s criteria, are untied, and meet UK government transparency commitments on ODA spend.
Colombia: Prosperity Fund Programme Development
For the first year of the Fund in 2016/17, a competitive bidding process allocated around £1mn of funding to 10 projects in the infrastructure and energy sectors. These projects are currently in implementation.
From now on, the Prosperity Fund will focus on supporting large-scale, multi-year programmes linked to the FCO's priorities.
The British Embassy is therefore developing programming options for a significantly scaled-up bilateral programme in Colombia over the next 4 years of the fund. The overarching objective of this programme is to unlock economic opportunities in post-conflict regions of Colombia. It is likely to focus on the following themes: institutional capacity building, anti-corruption, urban development, rail development, and agriculture. The programme will primarily fund technical assistance to support capacity building, knowledge transfer, policy reform, planning and analysis, and innovation.
Information event for potential implementing partners
The embassy is currently assessing implementation options to deliver our objectives for 2017-2021 in the sectors outlined. To support this work we intend to hold an event to share information on the programme, and to assess interest and capacity of potential implementing partners.
The event will be held in early October 2016 in Bogotá. It is open to private and public sector bodies, including businesses and non-profit organisations, with interest and capacity to deliver the types of activities set out in the sectors proposed above.
How to register your interest
If you wish to attend the event, please contact lesly.pinzon@fco.gov.uk by 30 September.
Published 26 September 2016