World news story
Announcement from the British Consular Services in Tbilisi
For the Attention of British Nationals travelling to Georgia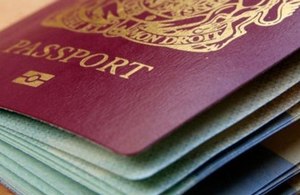 Do you need to register with the Embassy?
• You are no longer required to register with us. However, it is always helpful for the Consulate to know about your presence in Georgia.
• You should read our Travel Advice and subscribe to e-mails updates at www.gov.uk/foreign/travel-advice/georgia
• You can also stay in touch with us on social media: http://www.facebook.com/ukingeorgia
Do you require to renew your passport or need to travel urgently when normal passport is not available?
• Detailed information on the passport application process is available on the UK Government website (https://www.gov.uk/apply-renew-passport-abroad).
• Contact the Consular Services at the British Embassy, Tbilisi at Tbilisi-ConsularEnquiries@fco.gov.uk for advice about Full Validity Passports or Emergency Travel Documents.
Published 27 September 2013