Andrew Dunlop: Follow the lead of Orkney Cheese and make your mark on the world
Scotland Office Minister Andrew Dunlop urged Scottish producers to get involved in a UK Government drive to boost the number of British foods which enjoy the same status as champagne and gorgonzola.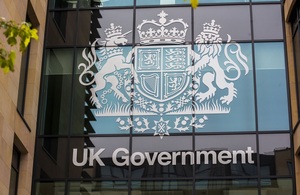 Lord Dunlop spoke about the benefits of being part of the Protected Food Name status scheme on a visit to the Orkney Cheese Company in Kirkwall.
Orkney Island Cheddar was given Protected Geographical Indicator status in 2013 and since the award, the firm has been expanding sales in markets as far afield as Canada, Sweden and the United States.
There are currently 64 British products that have Protected Food Name status – 14 from Scotland including Arbroath Smokies, Stornoway black pudding and Shetland lamb. Another seven Scottish contenders – like Forfar bridies, Dundee Cake and Scottish Butter Shortbread - are currently going through the application process.
Protected Food Names have contributed to Scottish food and drink exports, which broke the 1.1 billion mark in 2014. UK Government wants to boost that by more than trebling the total number of British products which enjoy the status to 200. Lord Dunlop urged Scottish food businesses to make sure their products were part of that drive.
He said:
We have one of the greatest natural larders in the world and our foods are the equal of any.

Orkney Cheddar has shown the value of applying for PGI status to their business and I would urge any company with a similarly unique product to follow their lead.

This is an area where government can actually help firms expand and develop their markets – gaining PGI status is shown to help open doors in export markets.

What we have to offer from Scotland is the equal if not the better of anything the rest of Europe has to offer and we should not be shy about showing the rest of the world how good our food is.
Lesley Johnston of the Orkney Cheese Company said:
PGI status has given us a stronger story to sell and develop the brand. It communicates to consumers the uniqueness and heritage of Orkney Cheddar and this will continue as we target to grow our export volume on Orkney by 100 tonnes over the next three years. The PGI also helps us to focus on our current retail business and gives the product an important point of difference which is vital now in a difficult aggressive cheddar market.
It is open to anyone to nominate a food product for PFN status, but it is usually the producers themselves who begin the process.
The Scottish Government helps develop the bids and then DEFRA (the Department for Environment, Food and Rural Affairs) takes applications through the complex EU regulatory system.
Environment Secretary Elizabeth Truss said:
The global appetite for home-grown Scottish produce has never been stronger with food and drink exports breaking the £1.1 billion mark for the first time. And delicious Orkney Island Cheddar, with its protected status, is helping contribute to these impressive figures.

Scotland's world-class reputation for food and drink, including its iconic Scotch Beef and Scottish Wild Salmon, are key to our long-term ambition to grow and sell more British food, ensuring a strong, growing economy in every part of the UK.

I look forward to seeing other producers following in the footsteps of those in Orkney and winning coveted protected status for more of Scotland's quality foods.
Published 19 August 2015